Is it worth re-visiting a City?
I last visited Boston as part of a tour to New England in the Fall.  Boston was one of the stops in which we spent a day exploring the City.  I loved it and was excited to make a return journey for four and a half days, last summer, as part of our USA trip.  What I like about Boston is that it still has proper seasons.  During our visit the temperature was in the late 20's/ early 30's, but much more bearable than D.C. and NYC as there was a cool breeze, especially in the evening.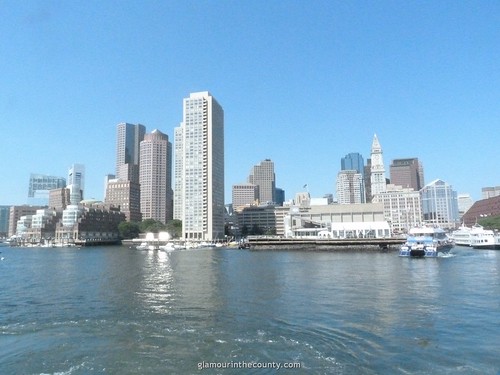 Arriving in Boston from NYC was such a contrast from the hustle and bustle of the busy New York streets; Boston is much more laid back.  We were all a little relieved to know that we would be able to walk down the street without being knocked into.  There is so much to do and see in Boston, whether you spend the time sightseeing, shopping or just relaxing.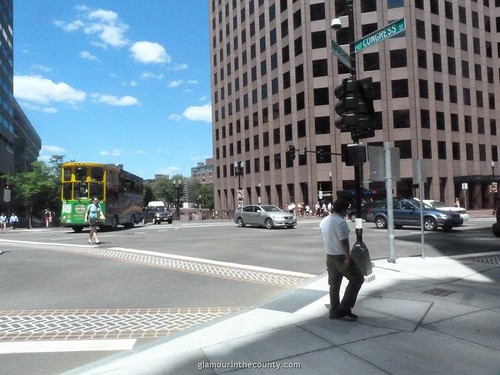 This trip I had planned to undertake lots of exploring with just a little shopping.  On my last visit I managed to walk a bit of the Freedom Trail, so I was keen to walk and explore more of this.  I had also visited Harvard but wanted to go back and explore Cambridge a bit more.  I also wanted to visit the JKF museum and take a trip to Salem.  And amongst all of this I had to fit in a visit to Quincy Market for clam chowder in a bread bowl.  The Boston Red Sox and the New York Yankees were playing whilst we were visiting but the tickets were quite a lot of $ and as we don't understand the rules of baseball decided not to pursue the idea.  Over the next few weeks I'll be writing more about what I got up to, it might entice you to visit Boston or help you plan your trip if you are already set to go.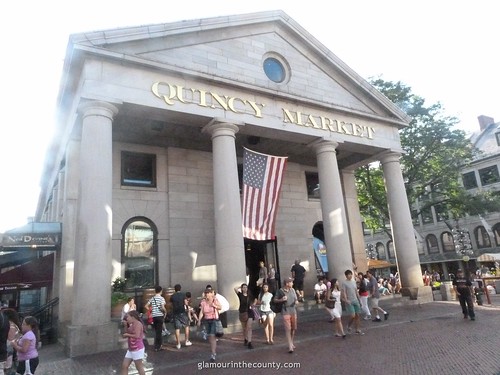 The streets of Boston are a little busier than
Washington D.C.
but not as busy as NYC, so it was a nice to be able to get around but still feel like you are in a City.  As we arrived at the weekend it was a little quieter and we did notice a difference come Monday morning.  Boston is so easy to get around mostly due to the landmarks that are dotted around the City.  Our hotel was situated in the Back Bay area which is one of the nicest areas in Boston. The hotel used to be the old Police Head Quarters which gave it a real nice character feel, this was carried through into some of the artefacts on the walls.  In terms of décor, size of room and amenities, we rated this best out of the three hotels that we stayed in.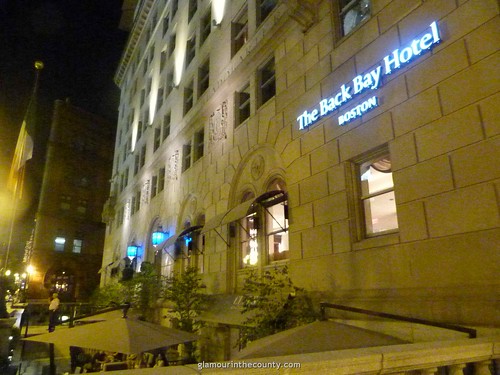 Back Bay is the Chelsea and Kensington of Boston.  It has tree lined streets that lead to brown stone buildings mixed with apartment blocks and shops, and has a real community feel about it.  If I lived in Boston, this is where I would live.  Newbury Street in particular was my favourite with designer shops and boutiques, an array of restaurants and coffee shops – I truly felt at home. To get to Newbury Street and Boston Common took five minutes from our hotel.  Boston's public park and the Boston Common are somewhat reminiscent of Central Park in NYC, but on a smaller scale.  In contrast to the Common, the park has lots of flowers and trees, but both have places where you can sit or play games.  I could walk through the public park and then onto Boston Common every day and not get bored of it at all.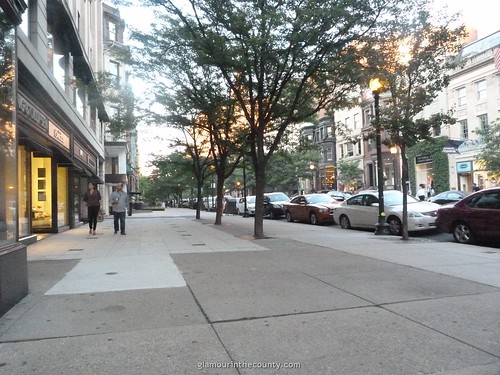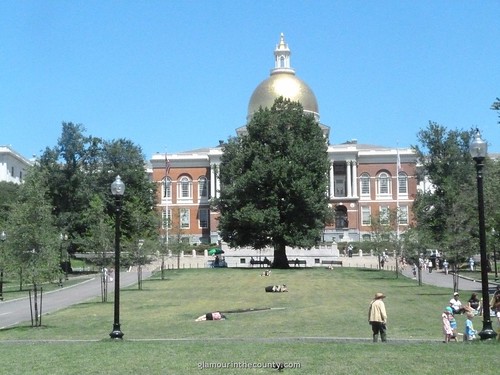 As everything is so close together, in the downtown area, we walked everywhere.  We did however get the subway out to Cambridge and the JFK museum.  The subway was not as cool or as open as the one in D.C. but it was much better than in NYC, probably more like the London Tube. We could have got the subway out to Salem but we chose to have a boat ride.
To reach Boston Harbour from our hotel took a lovely 15 – 20 minute stroll.  The Harbour area has a wonderful walk way, which in the early evening is lovely to walk along, take in the calmness of the sea and to generally people watch.  Sitting near the Harbour reminded me of Cornwall, this could be one of the reasons why I love it so much.  Along with my house in Back Bay I had already singled out my Harbour Side property (a girl can dream!).  Boston has a rich Irish heritage and this is evident down towards the harbour where there are many Irish bars.  I must say though, there were a lot of beggars and homeless people that we encountered across the downtown area.  It was actually worse than NYC.  Something to be mindful off, however, I would not let this put you off visiting.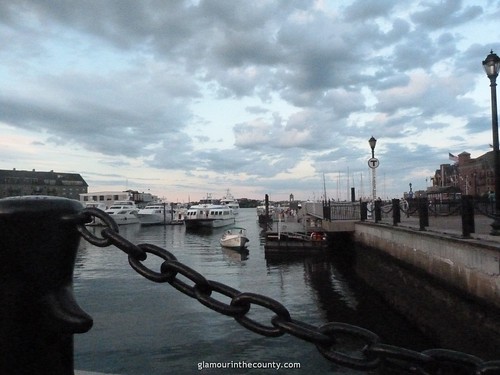 Boston has so many good places to eat and we found some really nice ones.  And who knew that the size of the cheesecake slices at the Cheesecake Factory were so huge!?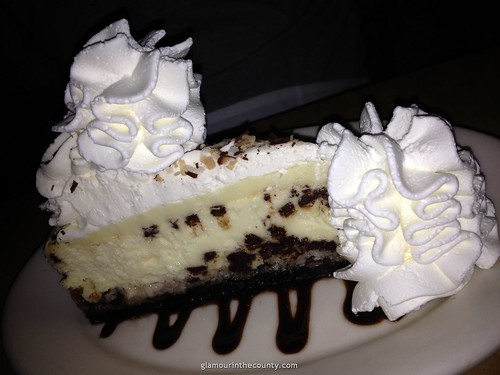 I thoroughly enjoyed my stay in Boston, I can't wait to re-visit and spend time in this historic rich and vibrant City.  I can't get enough of Boston, it's definitely a city that I could live in.
Boston…….I love you!
Lula Belle x