As part of my Cunard Mediterranean cruise we had two days in which to explore Barcelona. I'd heard a lot of great things about Barcelona and with it being my first time I wanted to soak up as much of the atmosphere as possible.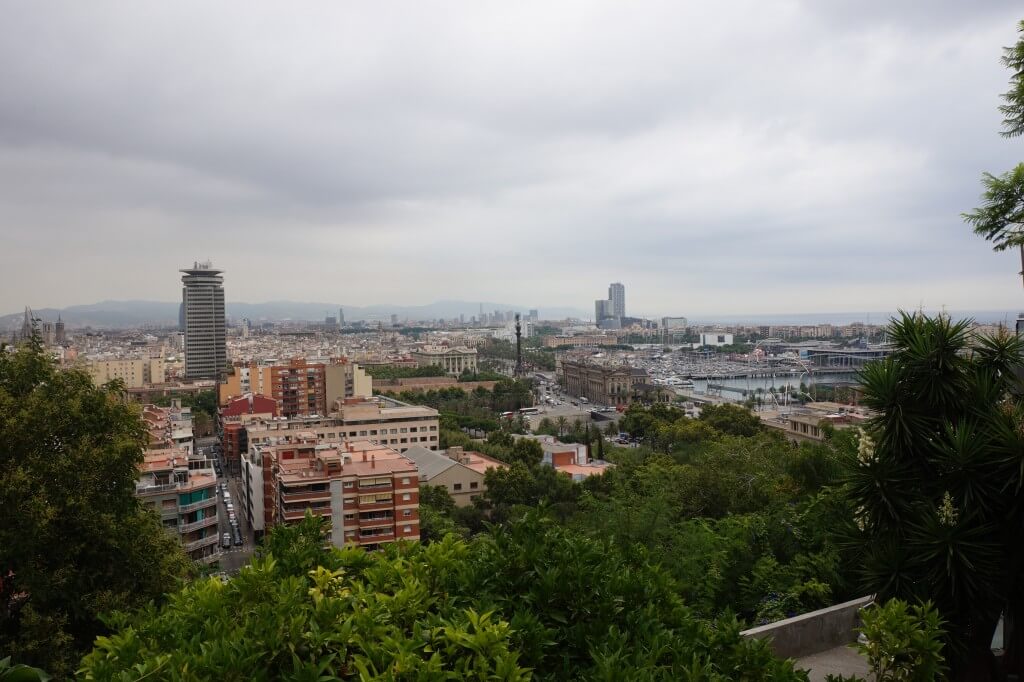 Barcelona is Spain's second largest city and the capital of Catalonia. It is world famous for the works by Gaudi, a local architect whose influenced can be seen at every turn. Barcelona is easy to get around and oozes a sophisticated charm throughout its streets. Many of the sights are a distance apart and it is best to plan your sightseeing if you want to try and see everything. Whether you're into museums, religious buildings, sports, relaxing, good food and wine, or shopping, Barcelona has something for everyone.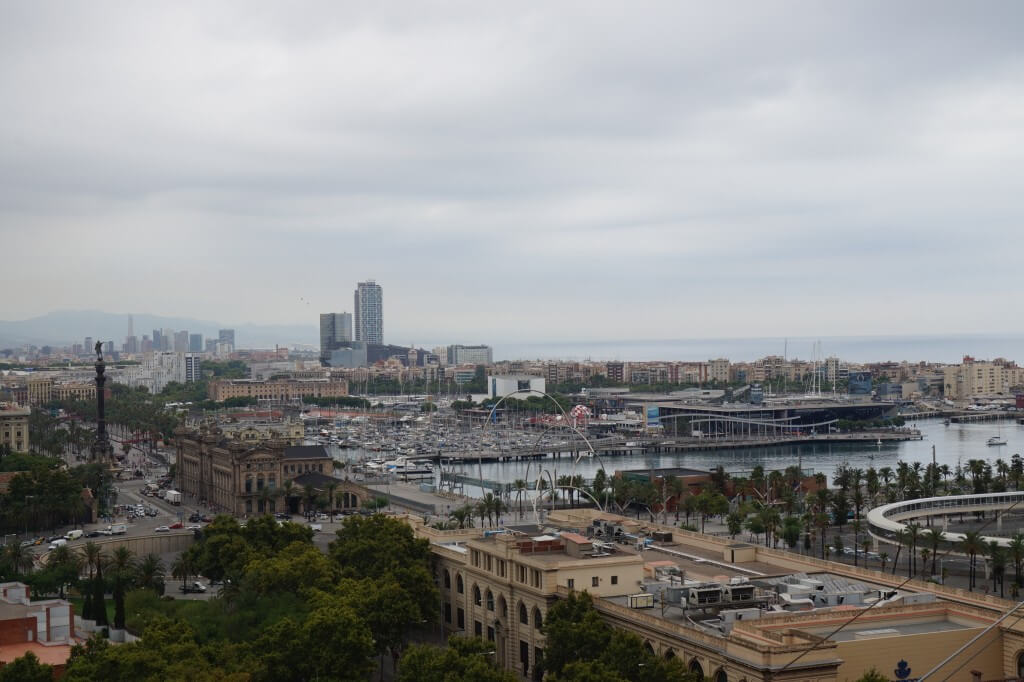 From the Queen Victoria we could have walked into Barcelona, but we opted to save our energy for exploring the city. We jumped on the shuttle bus and were dropped off by the Maritime Museum. As an avid photographer it always takes me much longer to get around places, and especially so when there are the distractions of fabulous architecture.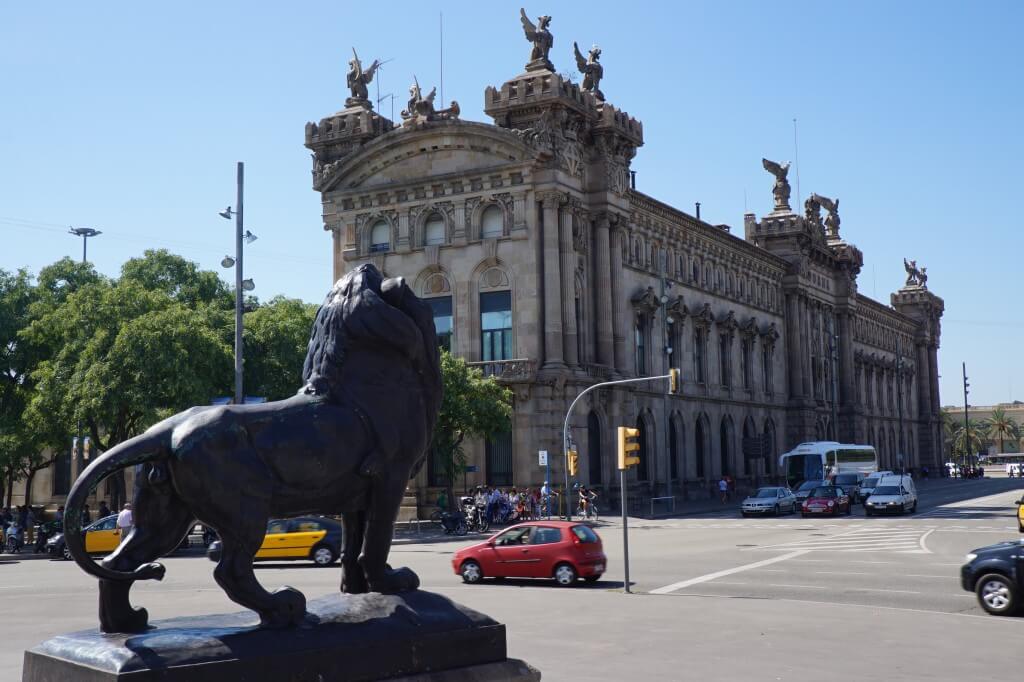 Day One in Barcelona
We were headed to the Old City which was easy to get to from our drop off place. We walked past the museum and the Columbus Monument, which sits at the bottom of Las Ramblas, one of the busiest shopping and tourist streets in Barcelona.
The Passieg de Colom runs alongside the marina, and whilst being near a main road, is actually quite a pleasant walk, especially when you come across a monster lobster. It didn't take us long to reach Via Laietana, which is the street which takes you into the Old City.
As we started along Via Laietana, the feeling of openness was lost and replaced with a more closed in feeling. The buildings were old, many with balconies and street art. But we loved it straight away. The charm of this Old City enveloped you the minute you started walking through its narrow streets.
There were many small local independent cafes, bars and shops, all offering a relaxed laid back way of life.
It was easy to find our way around this part of the City, as there were signposts at all key points. We carried on going deeper and deeper into the Old City soaking up the atmosphere as we went. Around each corner there was something interesting and inspiring to be photographed.
Our destination was the Cathedral, which was very busy with tourists. We had dropped lucky with timing, as we didn't wait more than a few minutes in a queue to gain entrance. As with most of the buildings in Barcelona, it was as impressive inside as it was out.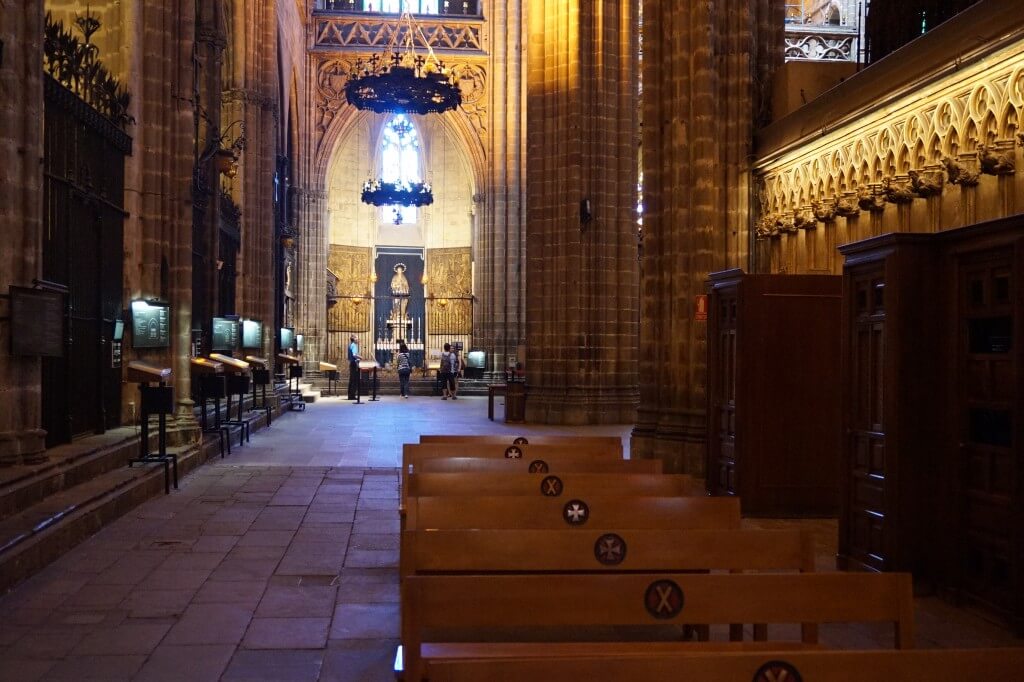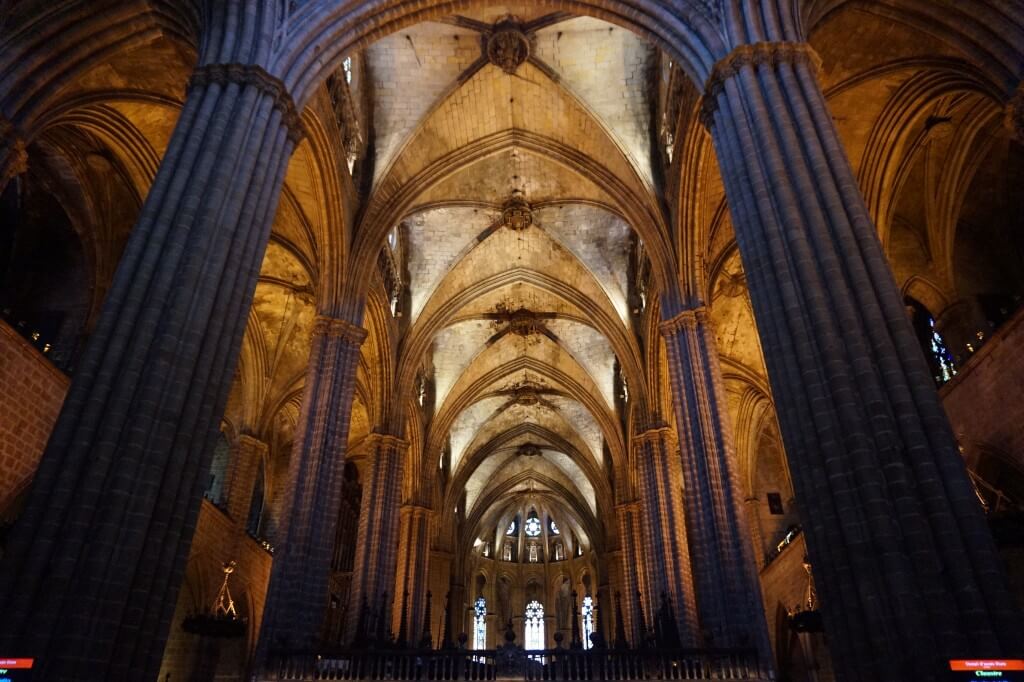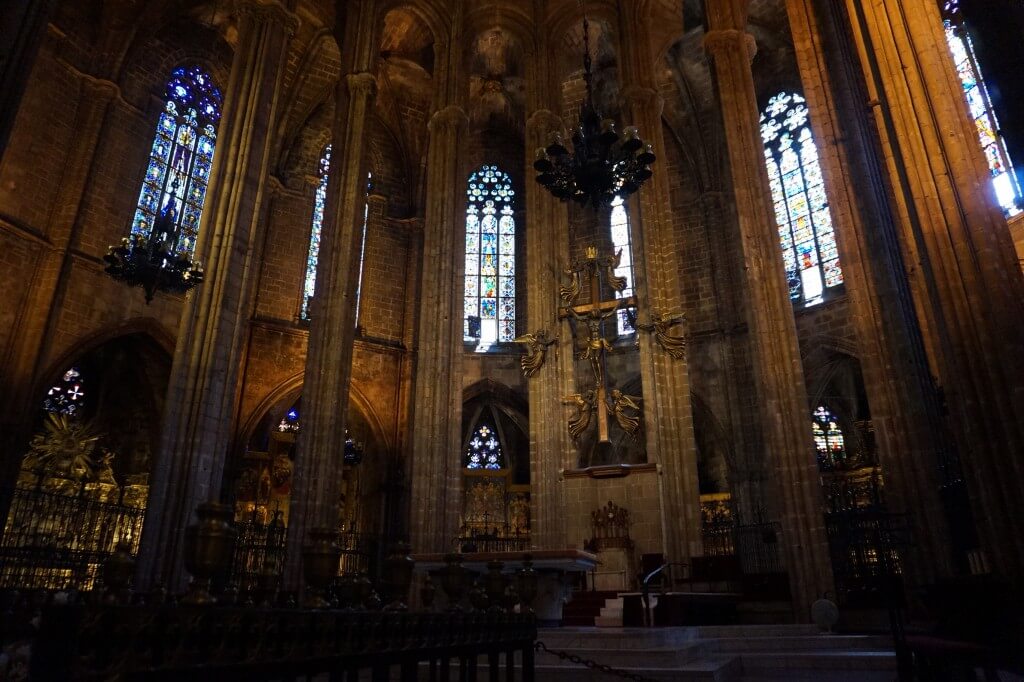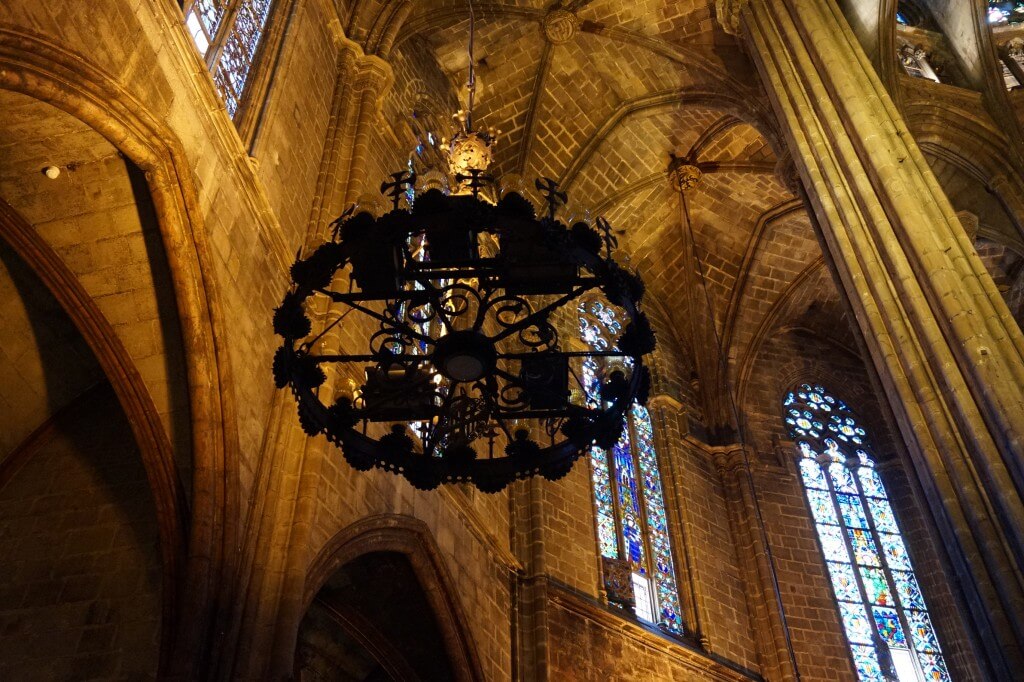 We explored the streets around the Cathedral and more of the Old City. At every turn there were museums with the most fabulous architecture, which is not a surprise in a city with such a wealth of history.
We passed the Placa Reial, which is the oldest park in Barcelona and found ourselves not far away from the Columbus Column.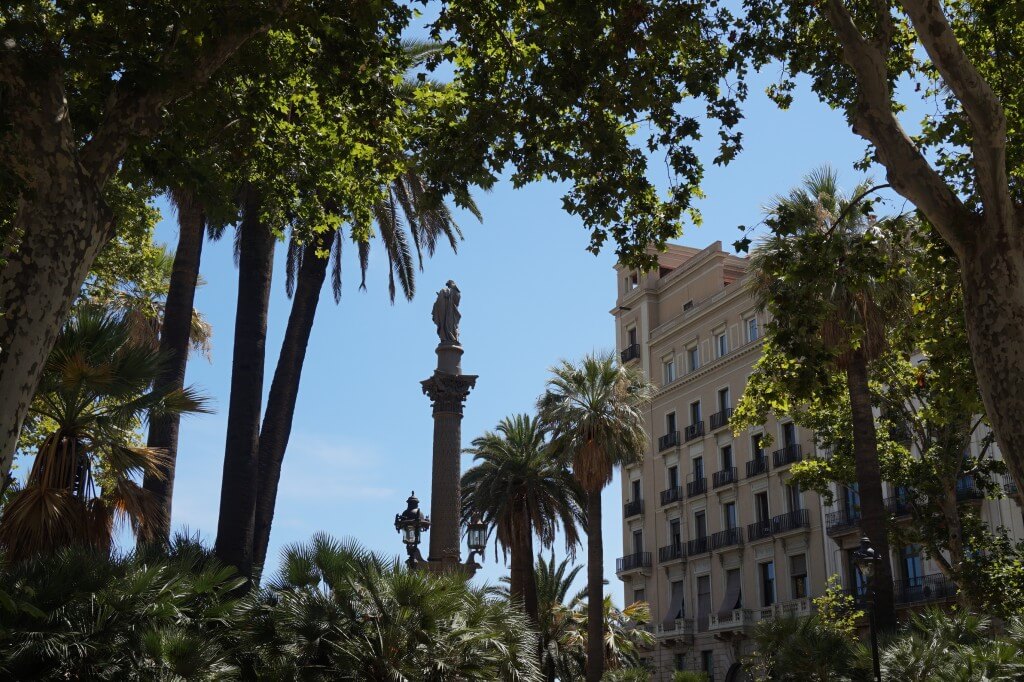 Having walked around quite a bit of the Old City, we headed back to the Queen Victoria to recharge for the next day. Whilst we were walking back to catch the shuttle bus, I noticed the cable car and thought that it would be a fun thing to do. Not liking heights Pip ruled herself out of this, but at dinner, that evening, it transpired that two of our fellow diners were going and so I arranged to go with them.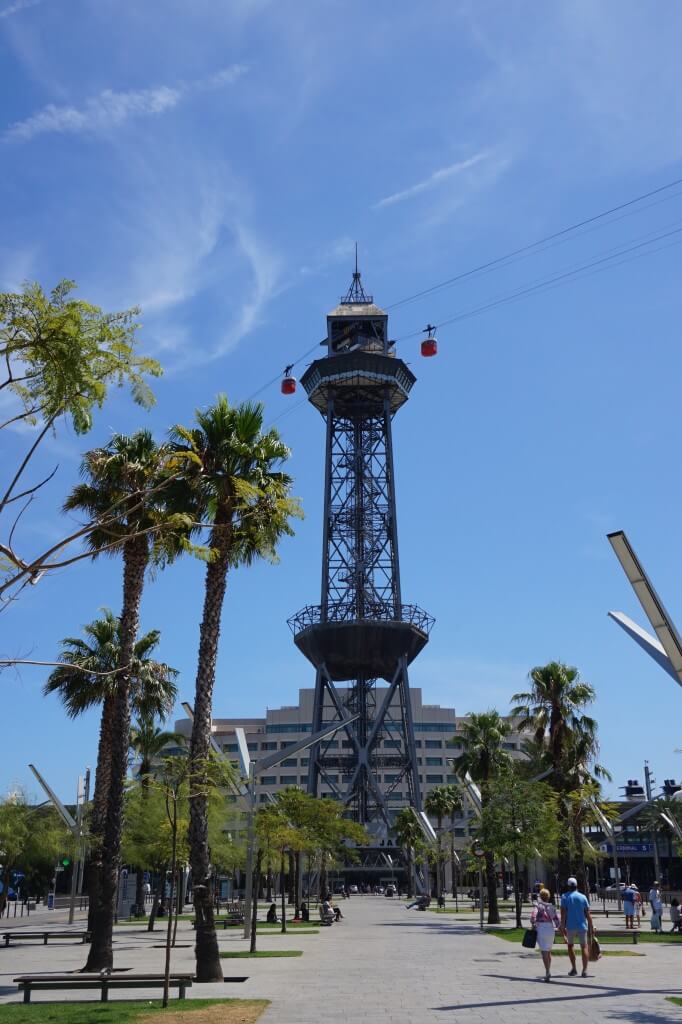 Day Two in Barcelona
I was up bright and early, excited for my ride on the cable car. In contrast to the day before, the day was cloudy and muggy, which took its toll when climbing stairs to the cable car start point. It took a quite a bit of effort to find this as none of the sign posts mentioned it. We found it by following a logical path under the cable car route, as not one of us had a detailed map of Barcelona. For your reference it is situated between the Jardins Mossen  Cinto Verdaguer and Jardins del Mirador. By the time we had climbed to the top we need to catch our breath. And what a view to do this with.
The views were breathtaking, it didn't matter which direction you looked. I could have stayed up there all day, but with more of Barcelona to explore, we jumped on the next cable car.  Whilst high, I have been up higher buildings, but being able to see the views 360 degrees was fabulous.
The cable car stopped at Barceloneta, which is the nearest beach to the City.  We stopped and had a coffee at a beach bar before I headed back to Via Laietana to meet Pip.
To get back to Via Laietana I passed the marina and it looked stunning with the Barcelona architecture in the background. Our first stop was in a vintage style coffee shop, where I felt at home straight away.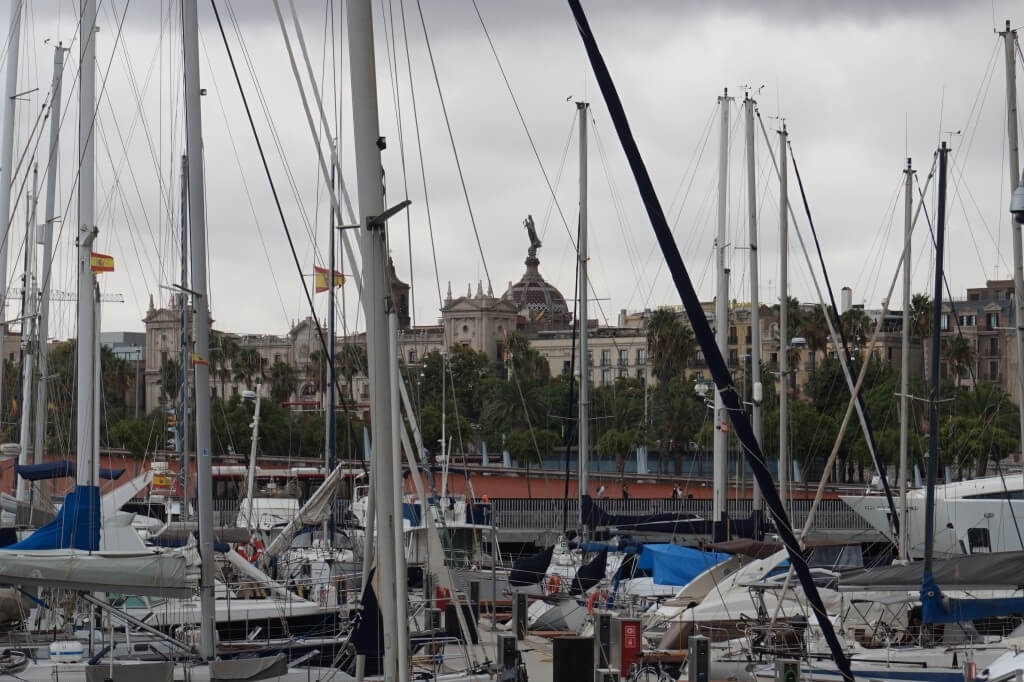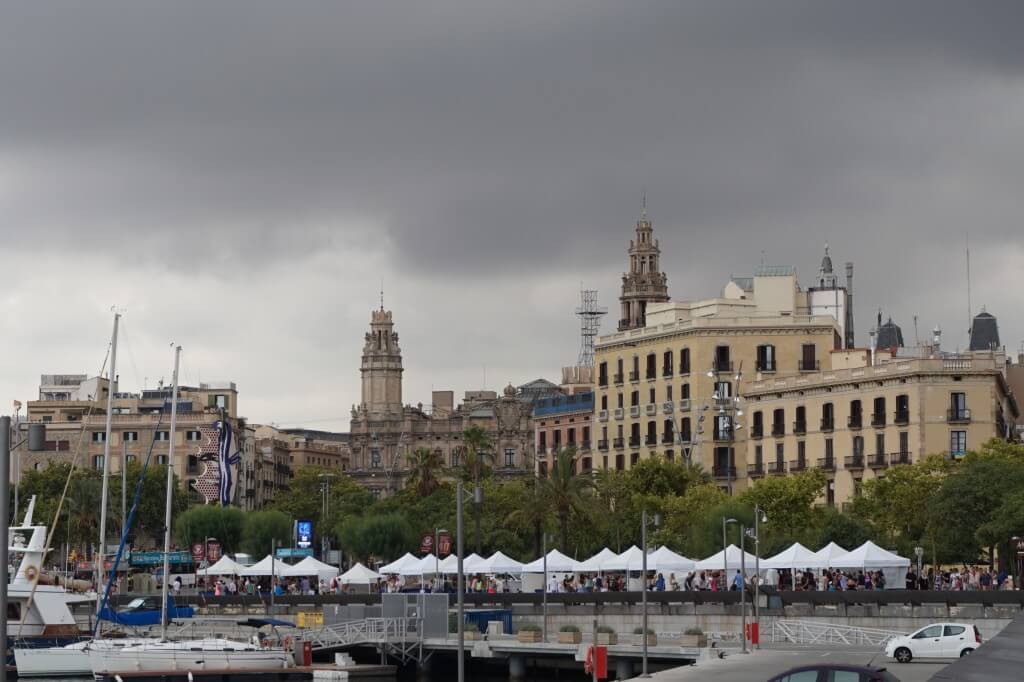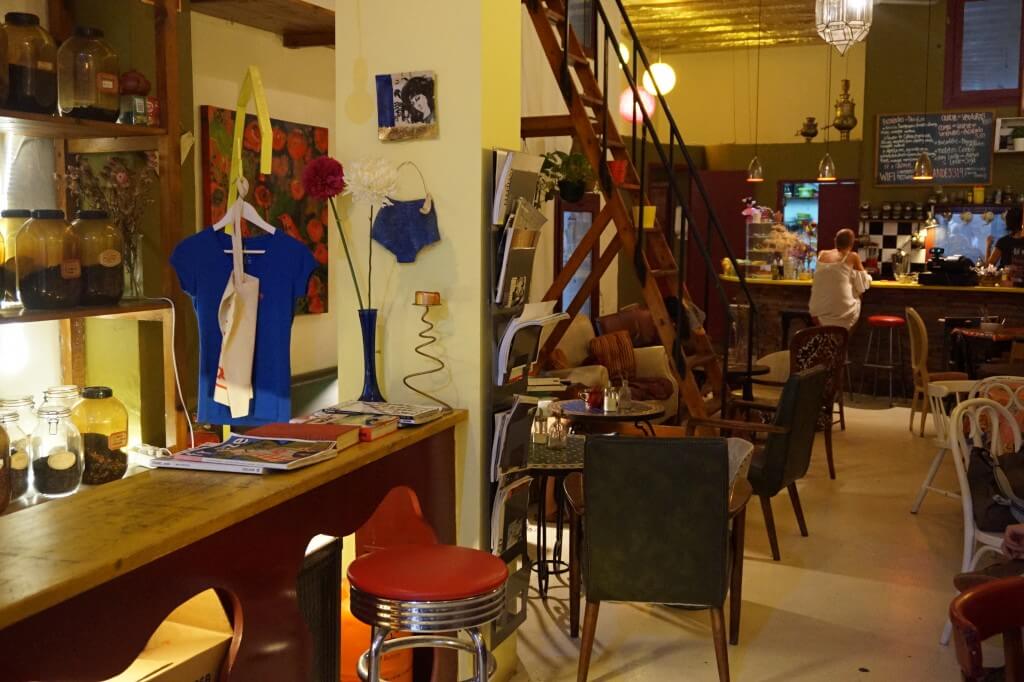 With no specific plans for the rest of the afternoon, we decided to 'follow our nose' and wonder deeper into the City. When we got to the end of a road we'd decide which way to turn and see what we found. It was such a great way to explore more of Barcelona and really feel apart of the City.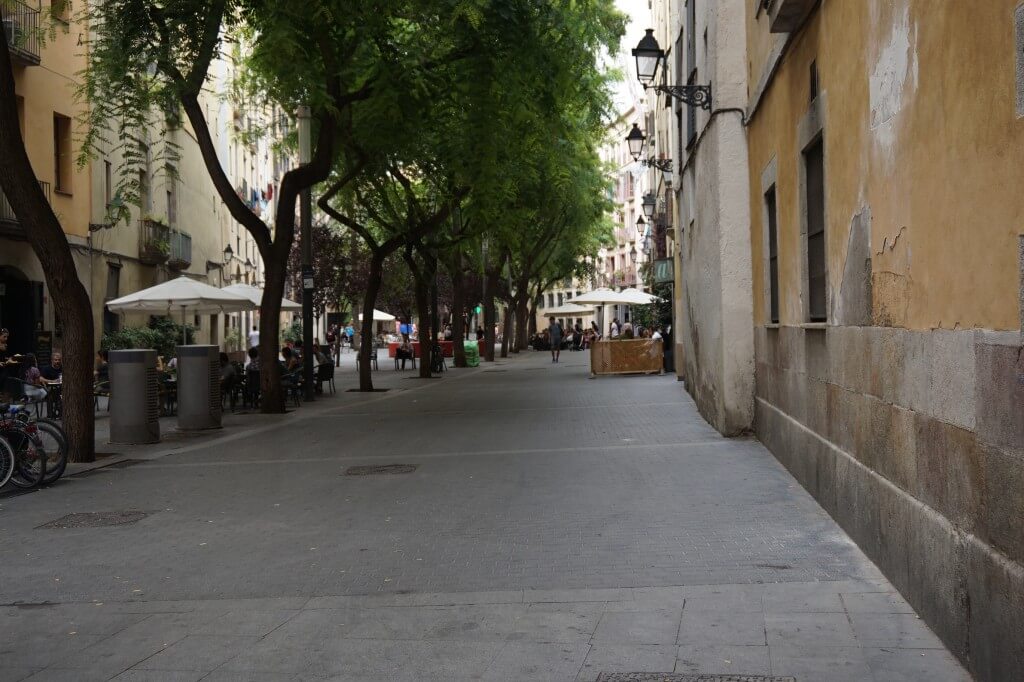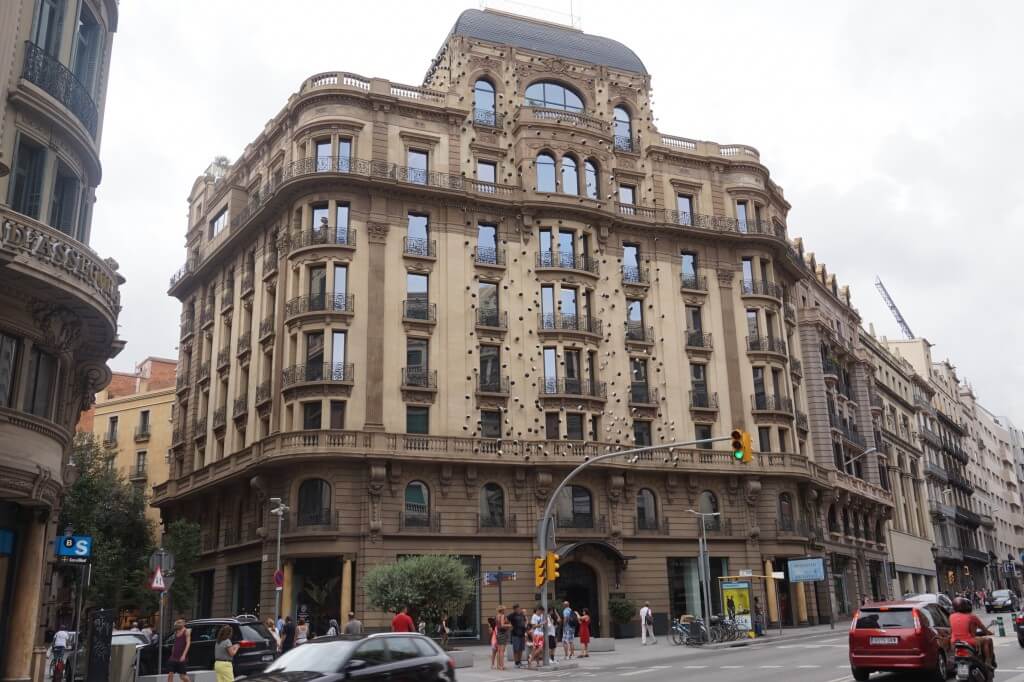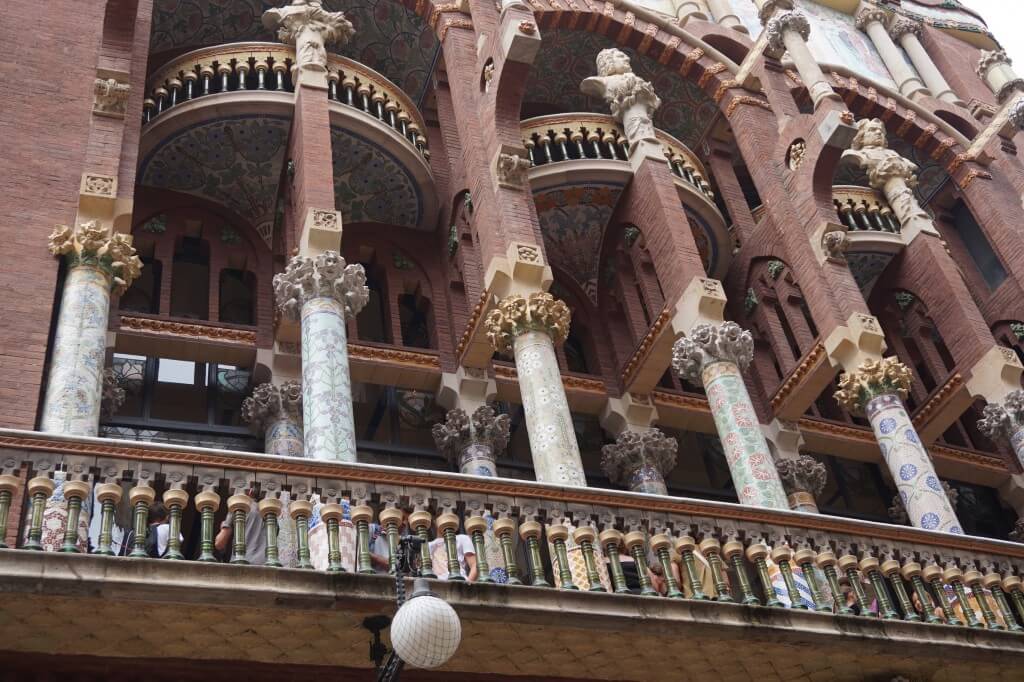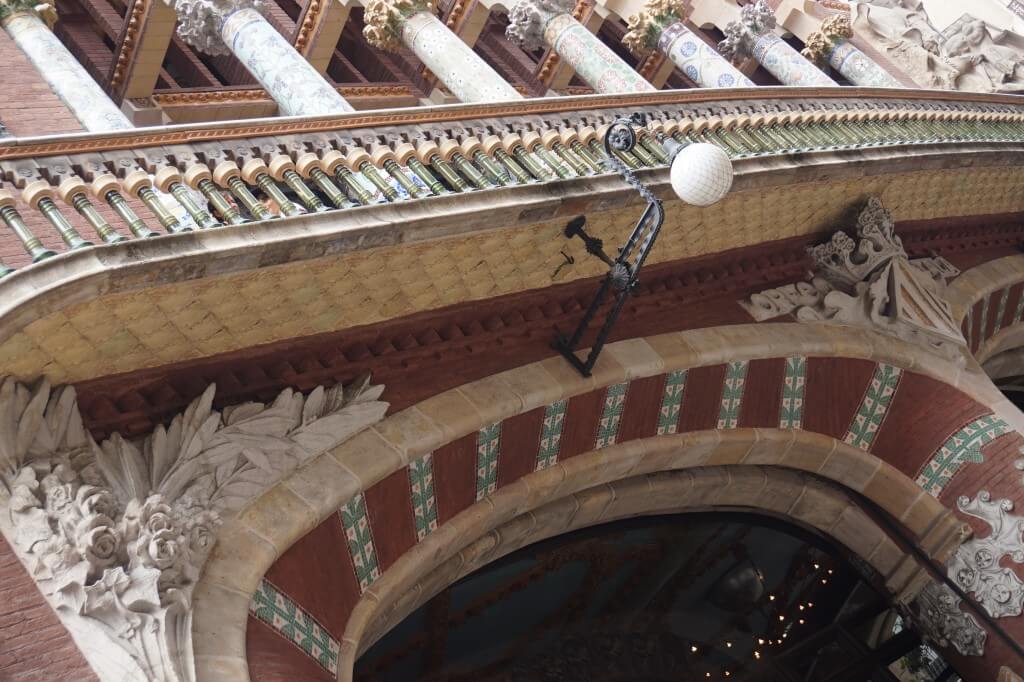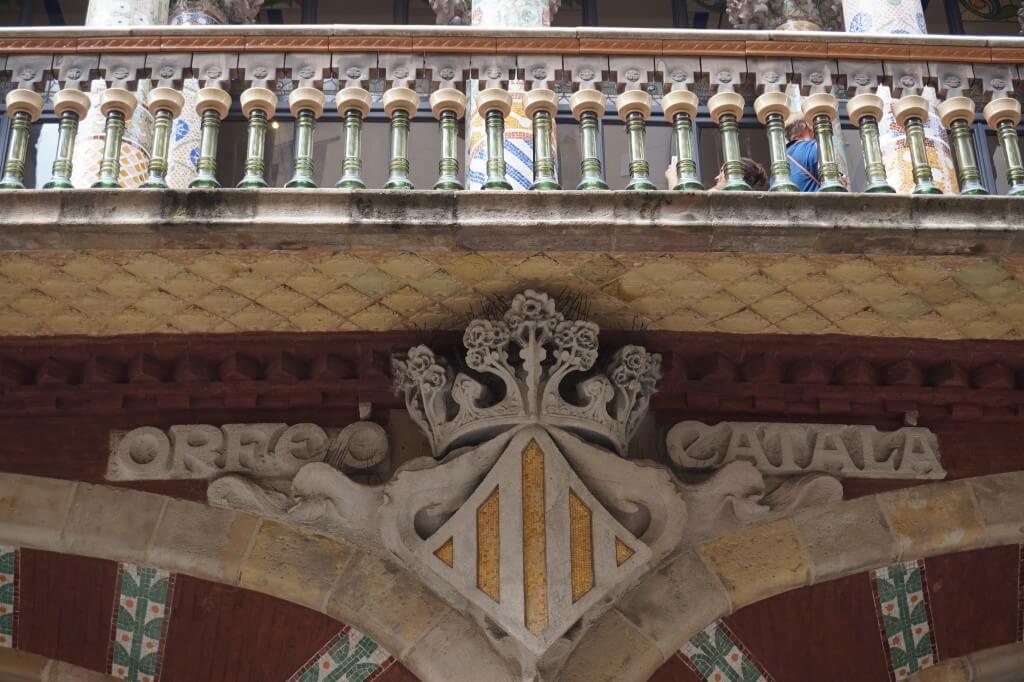 Our little exploration came to an abrupt end when we found ourselves on Las Ramblas. It was in complete contrast to the old historic part of the City, and I didn't much care for it. However, with not much time left it was quickest to head down this street to get to our pick up point.
I really enjoyed our two days in Barcelona. I certainly didn't see everything, but I'm glad about that, as it means I have many reasons to return. Of which I have no doubt I will. But next time I will remember to take the map I had brought for this trip!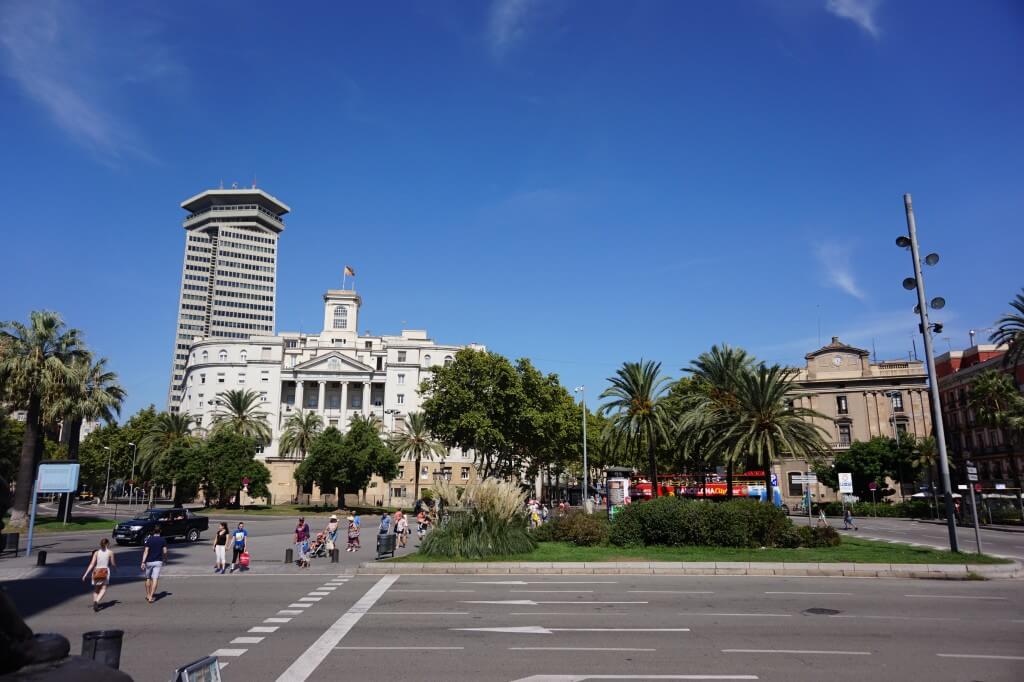 Have you been to Barcelona? What did you like about the City?