Can anything beat a day in the English countryside?
On such a gorgeous sunny day, as today was, I couldn't stay indoors and miss being under such lovely blue skies. If this was a summers day I'd be heading to the Cotswolds. So I seized the moment and headed out into the English countryside.
I love driving through the Cotswold villages.  My favourites are Illmington, Mickleton, Moreton-in-the Marsh, Chipping Campden, Broadway and Willersey.  Today the destination was Broadway.
Being a bank holiday the village was still busy with tourists, walkers and families all enjoying the winter sun.Walking through the main street I found some lovely independent stores.  It's so nice to discover something unique and original rather than having what everyone else has from the high street chains.  One discovery I made was Parkinson – a shop of two halves – one side sold an array of French country chic items for the home whilst the other half had a very nice selection of Mulberry handbags and designer clothes – I will definitely be visiting again when they have their S/S12 stock.
After a browse in the stores I stopped and had a warming lunch of homemade tomato soup and chunky artisan bread at Market Pantry.  This was a quaint little cafe which wouldn't be out of place in New England. I would definitely recommend a visit.
But the attraction to Broadway, for me, is the stunning village and scenery.  I love the Cotswold stone and the uniqueness of the buildings.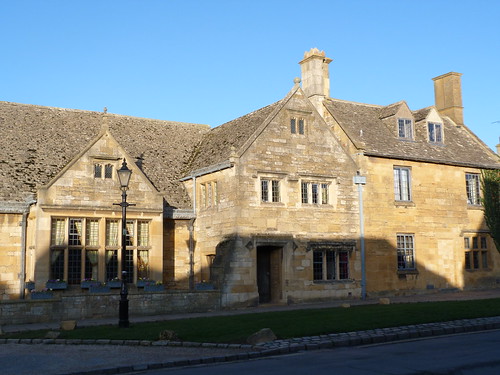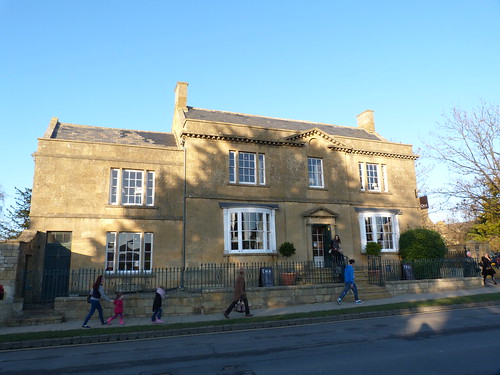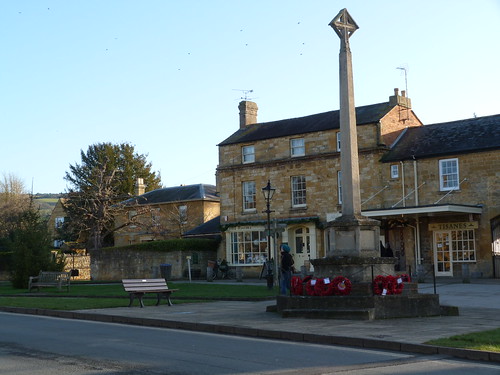 I certainly found some interesting features including this twisted tree trunk and bowed roof. Plus what could be even more English than two red telephone boxes.
If there was another county that could lure me away from Warwickshire it would be the Cotswolds.
The Visit Broadway website has lots of information about shopping, things to do and places to stay.
Looking for the chocolate box lifestyle…..it can be found in the Cotswolds!
Lula Belle x