Having visited Monaco three times previously, I felt qualified to act as an unofficial tour guide to my friend Pip, who was making her first visit. The Principality of Monaco is where you'll find fast cars, magnificent yachts, designer boutiques and Circuit de Monaco, as well as many amazing architecture and cultural sights. With only 5 hours in Monaco I wanted to ensure that we saw as much as possible to give a flavour of how fabulous this part of the Riviera is.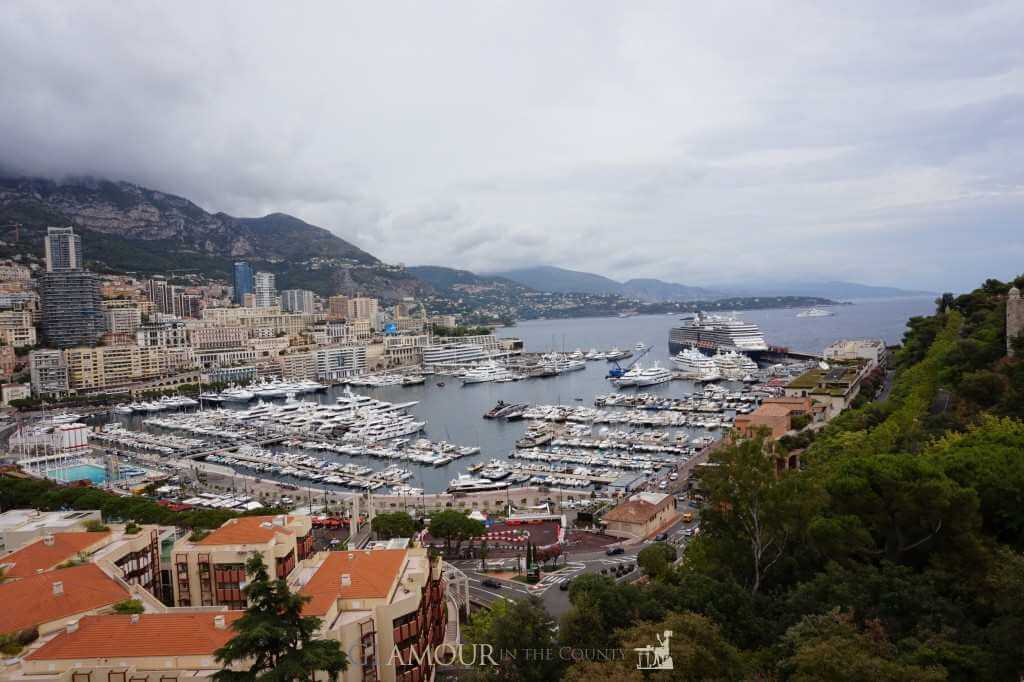 The weather in Monaco can be varied even in the height of the summer. Our day started with heavy rain and mist over the mountains. By mid-day it had become humid and cloudy. Our starting point was the world famous Port Hercules where up to 700 yachts can be moored at any one time. There were yachts of all sizes and styles. We didn't have much trouble picking out our favourites and dreaming of a life on the ocean wave.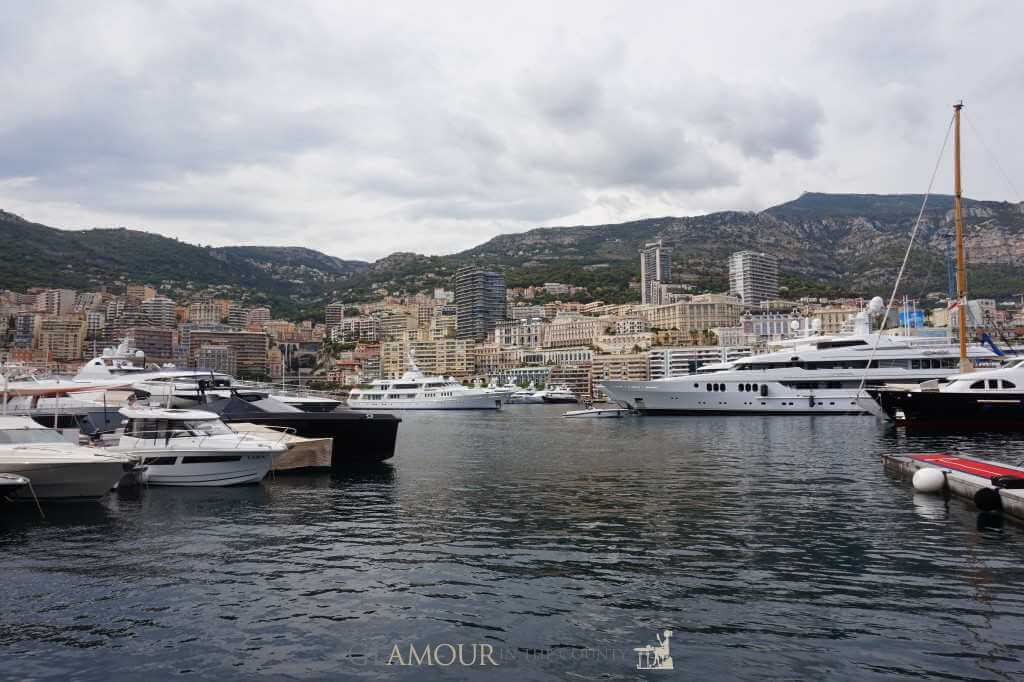 We decided to climb the steps to the Prince's Palace in Monaco-Ville, instead of taking the mini train or bus. I feel that this gives you better views as you climb up to the 'Rock' in Monaco-Ville which is a part of Monaco that has stayed very much a village at heart.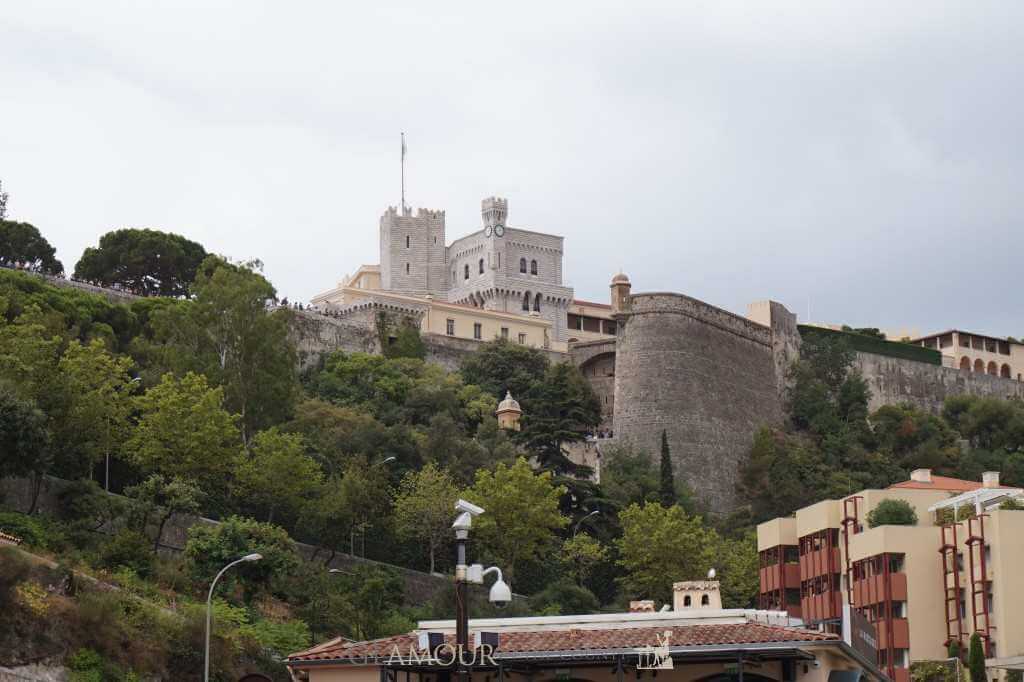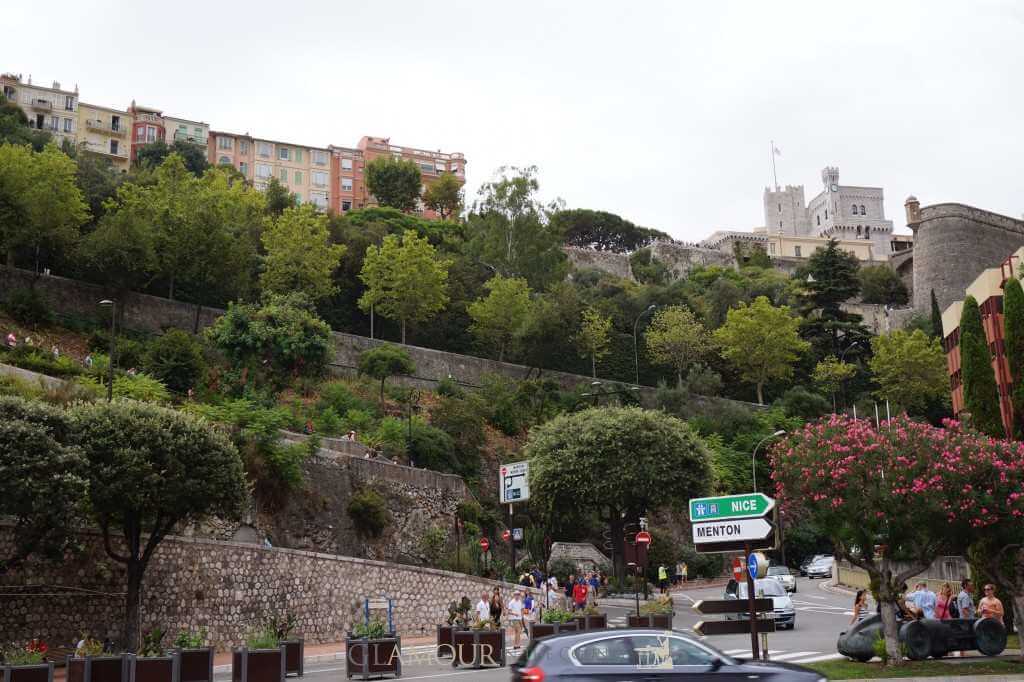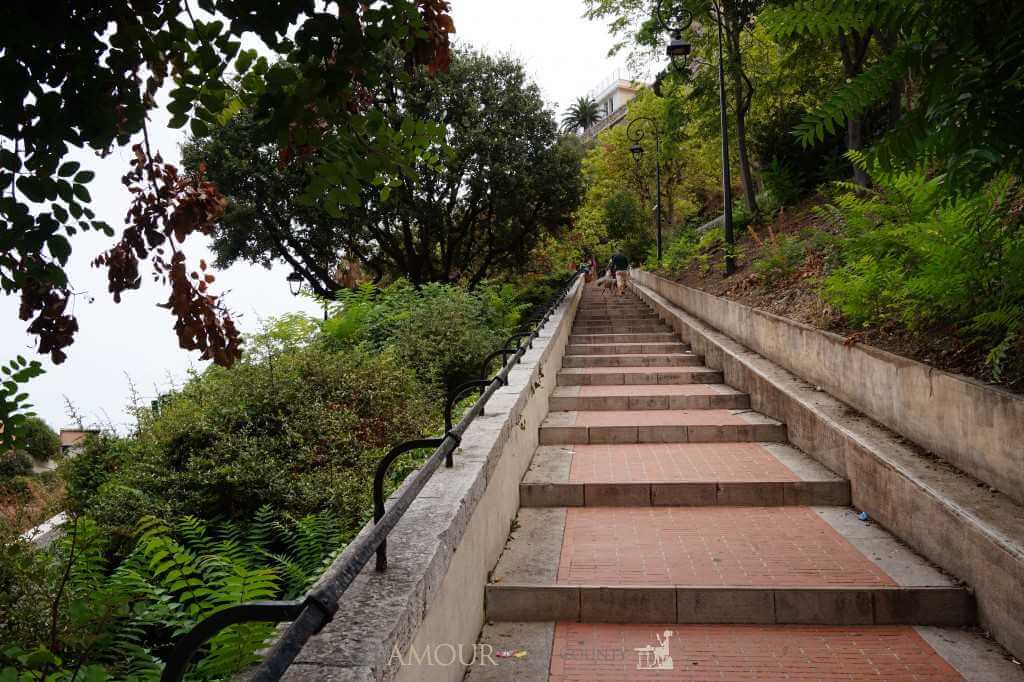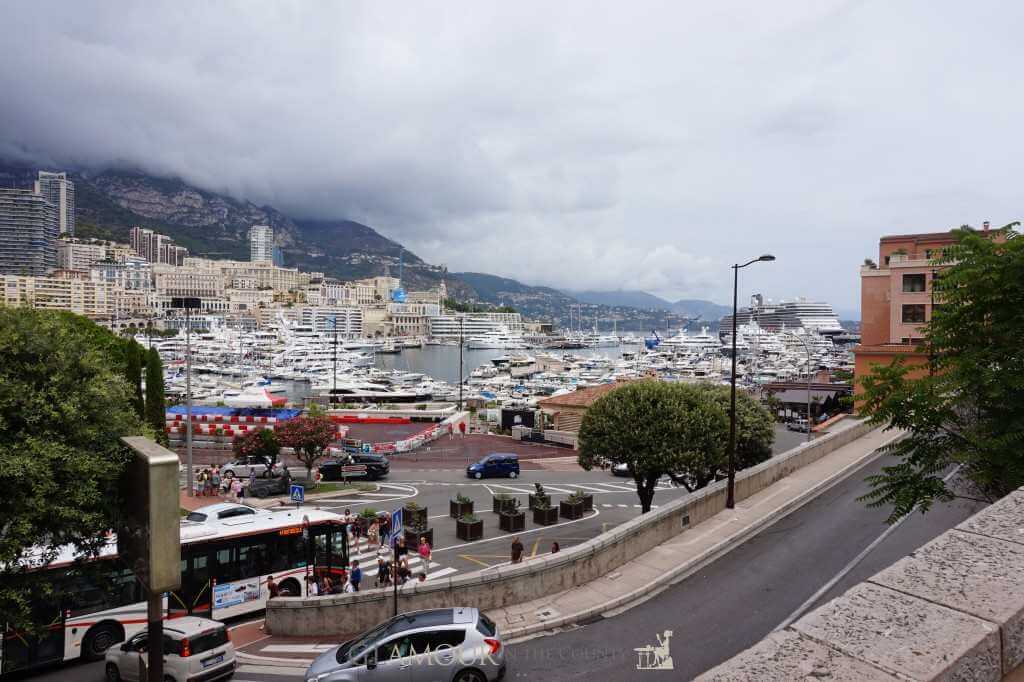 Reaching the top of the steps you not only have to catch your breathe, but your breathe is also taken away by the amazing views. Turning your back on the Palace you get the world famous aerial view of Port Hercules. It never ceases to captivate me even after several visits.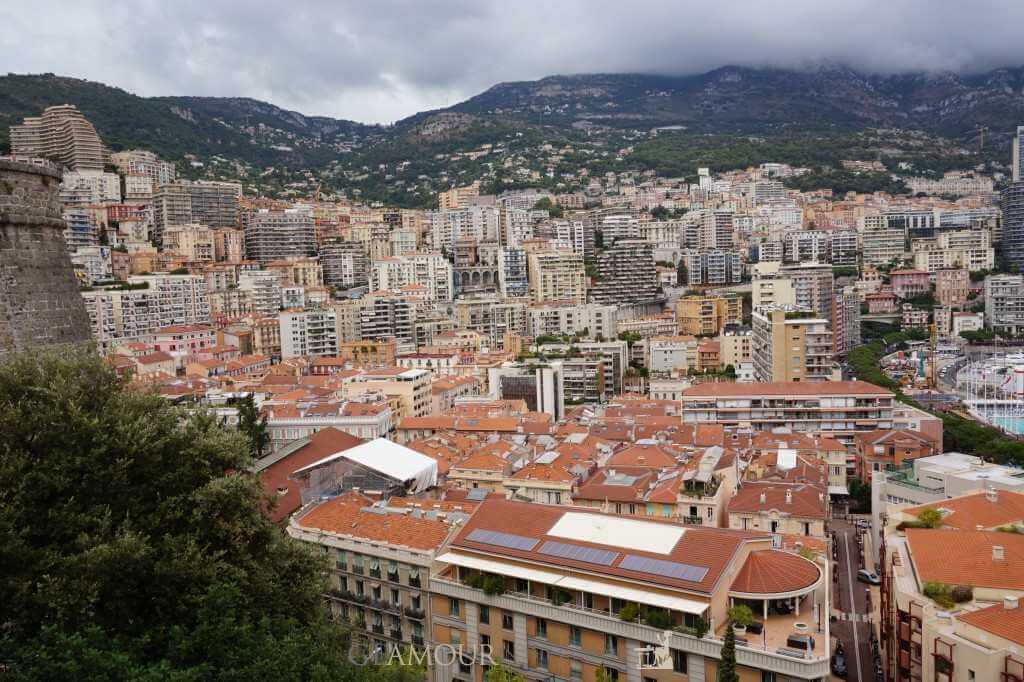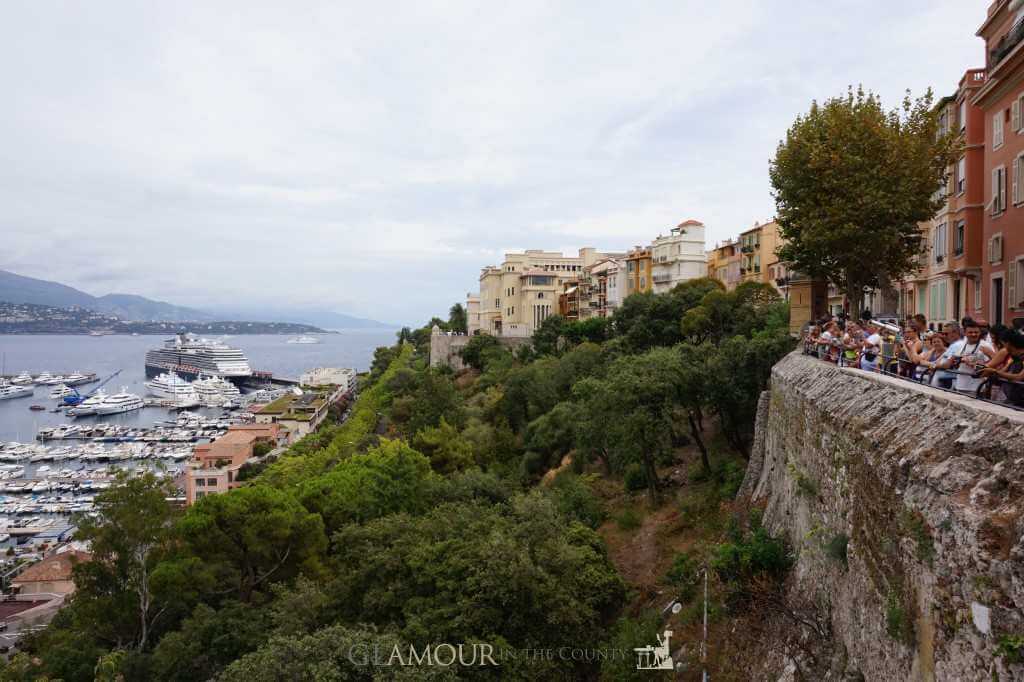 Situated on the 'Rock' of Monaco is the Prince's Palace. It is open for the public where you can visit some of the rooms. There is also an opportunity to watch the changing of the guard at key times in the day.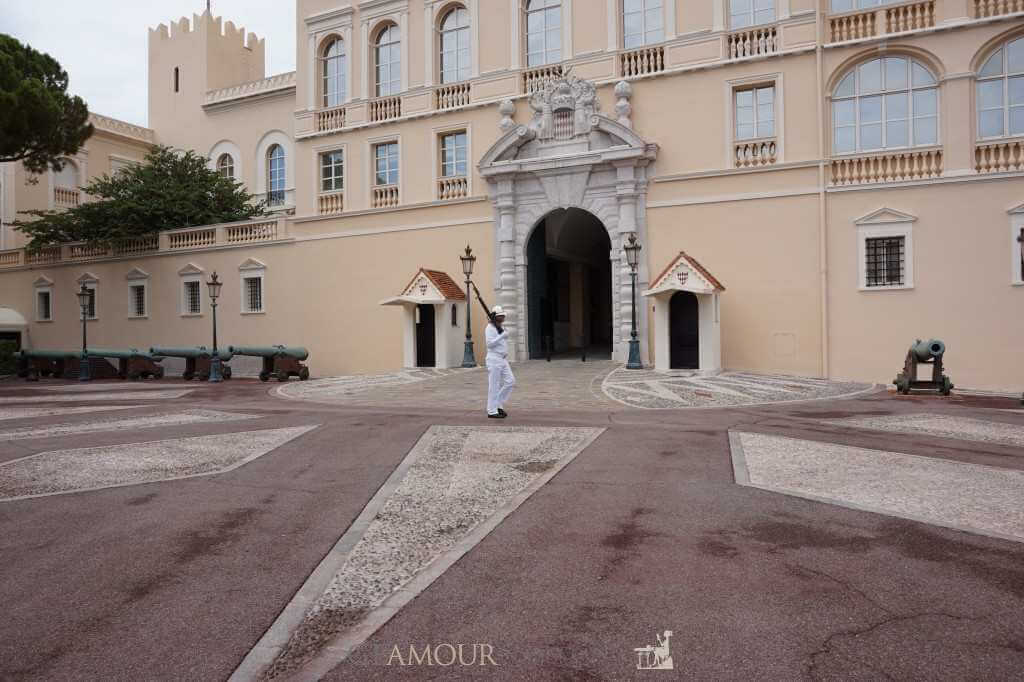 With limited time we wandered around the square outside and crossed in front of the Palace to look over at Fontvieille, which has a different architectural feel to around Port Hercules.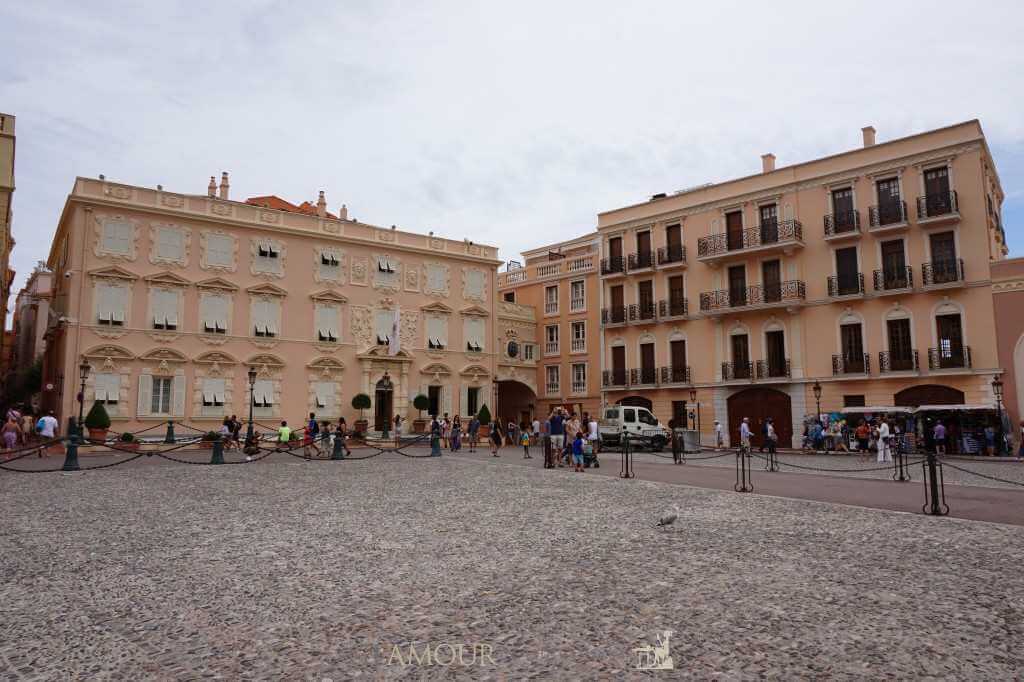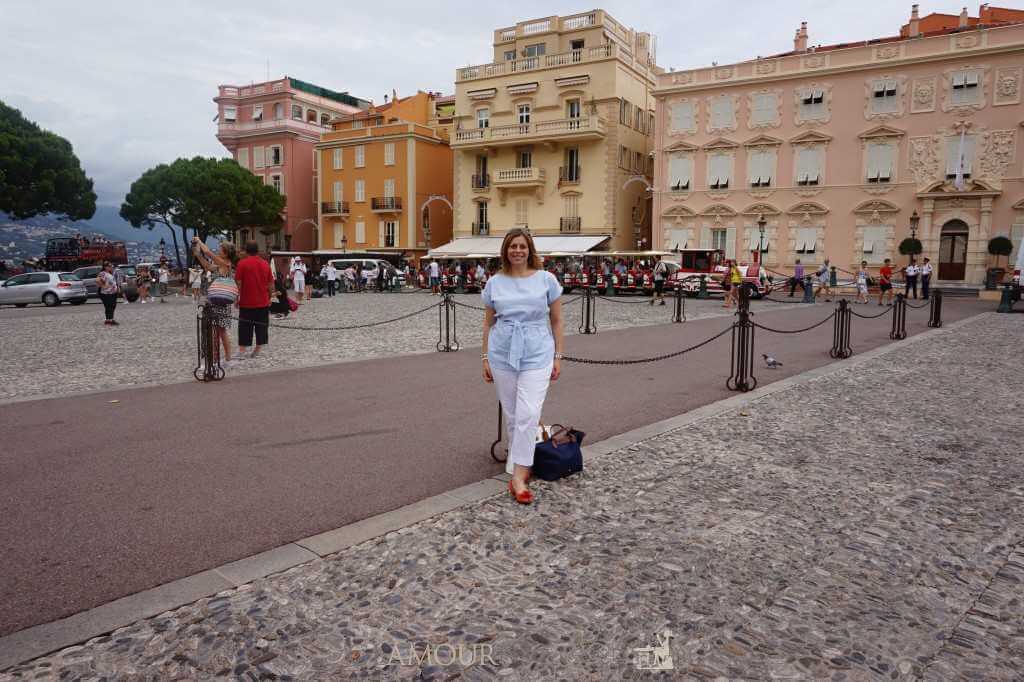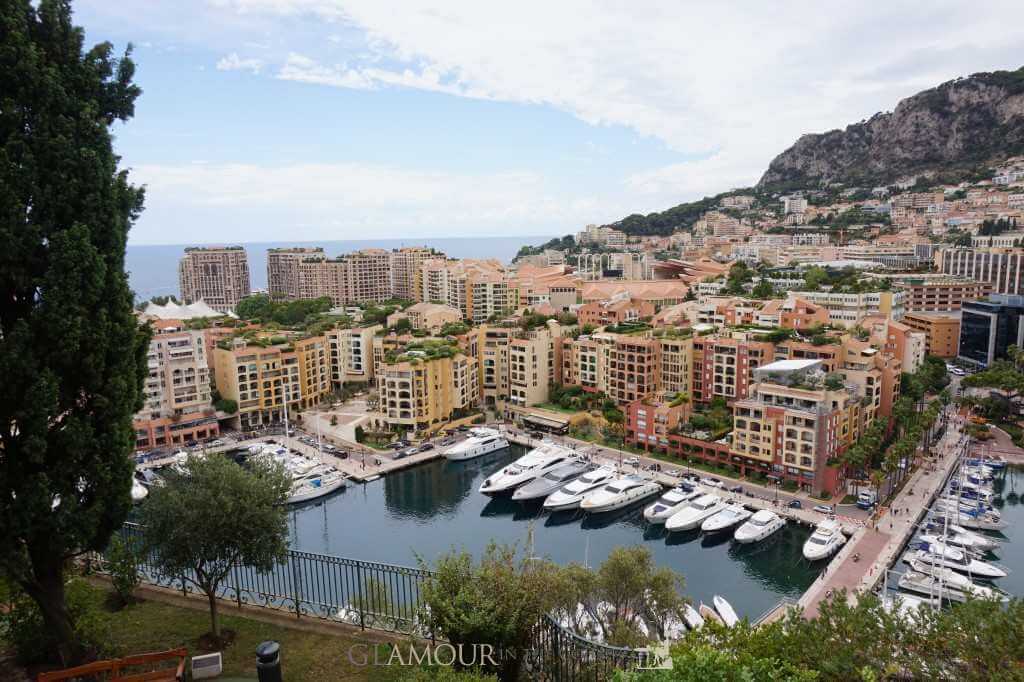 Monaco-Ville is made up of quiet pedestrian streets with shops, restaurants and cafes mixed with official buildings. It is one of my favourite spaces. We made are way through the narrow streets and I just love the shutters, balconies and ornate lamps that grace every building, to the cathedral.
One place which is always crowded is around the Cathedral. The last time I visited there was a wedding taking place which was just beautiful. This time there were many tourists milling around taking photos and admiring the stunning architecture. The Roman-Byzantine style building, which is built from white stone, is the resting place for Princess Grace and Prince Rainier.
Next to the Cathedral is the Palais de Justice which is a small, but imposing building even next to it's magnificent neighbour.
We left the old-world charm of Monaco-Ville and headed back past Port Hercules towards the glitz of Monte-Carlo. I had, however, completely under estimated how long it would take to walk to Monte-Carlo. But the architecture of the buildings and the view over the ocean kept us going.
As we reached the top we were greeted by the Monte-Carlo Casino and Opera House. It is quite stunning and there are so many details to behold. This is another part which I love. In contrast to understated beauty of the buildings in Monaco-Ville, the casino, opera house and Hotel de Paris, in Monte-Carlo, are extremely ornate and glamorous.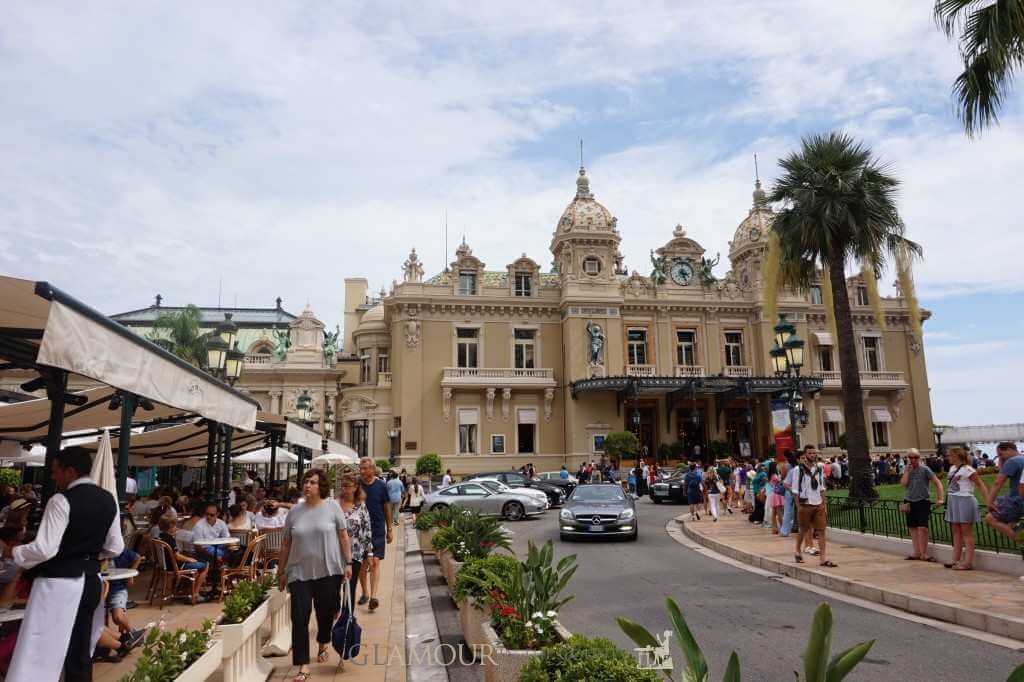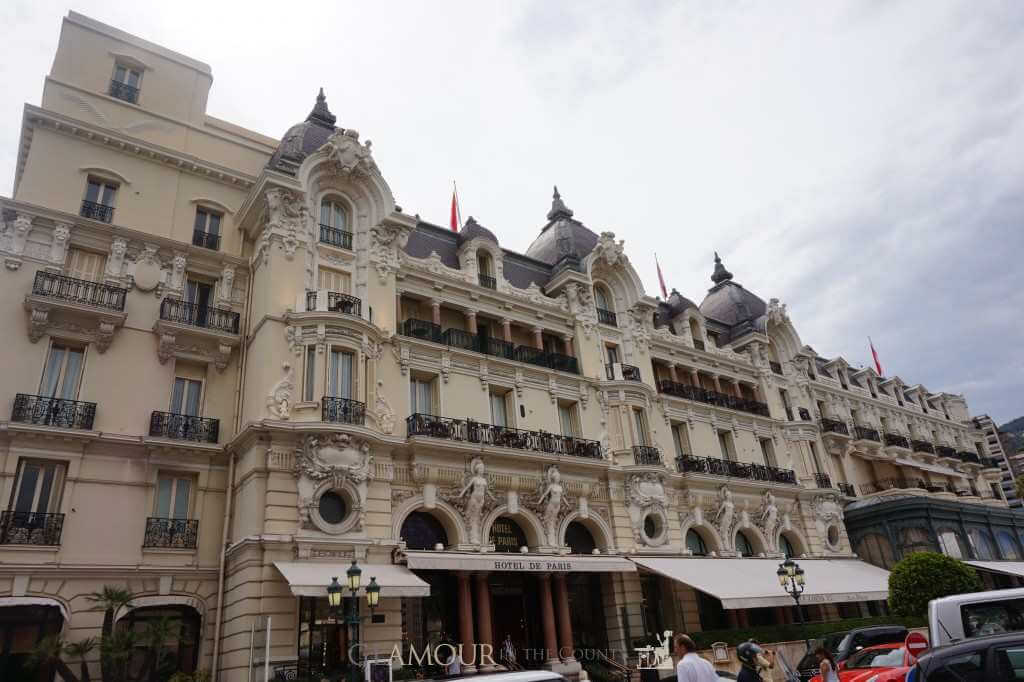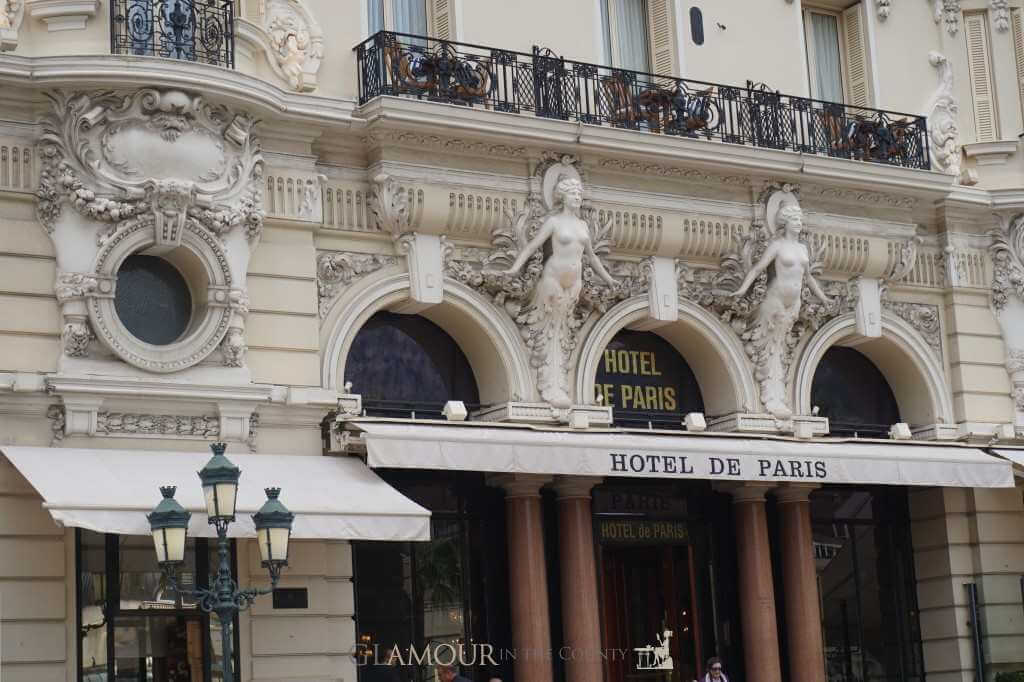 Monte-Carlo is always busy, with people and fast cars. It's definitely the best place for people watching.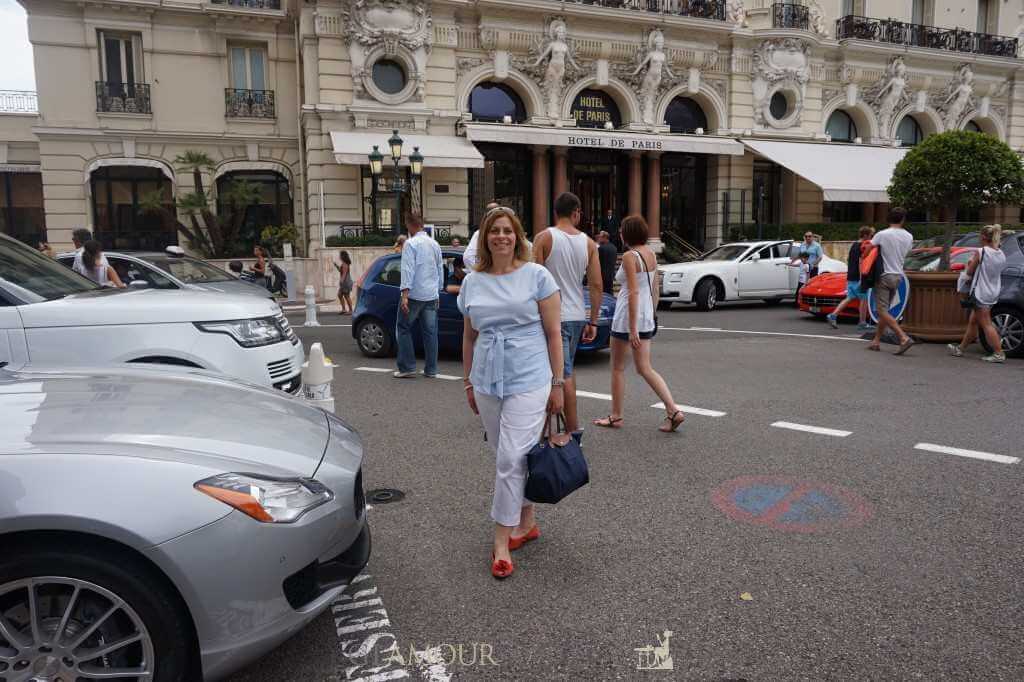 We were making our way to the Cafe de Paris for a well deserved glass of champagne. However, knowing how long it took to reach Monte-Carlo and needing to be back on the Queen Victoria on time, meant we didn't have time and so it will have to wait until our next visit.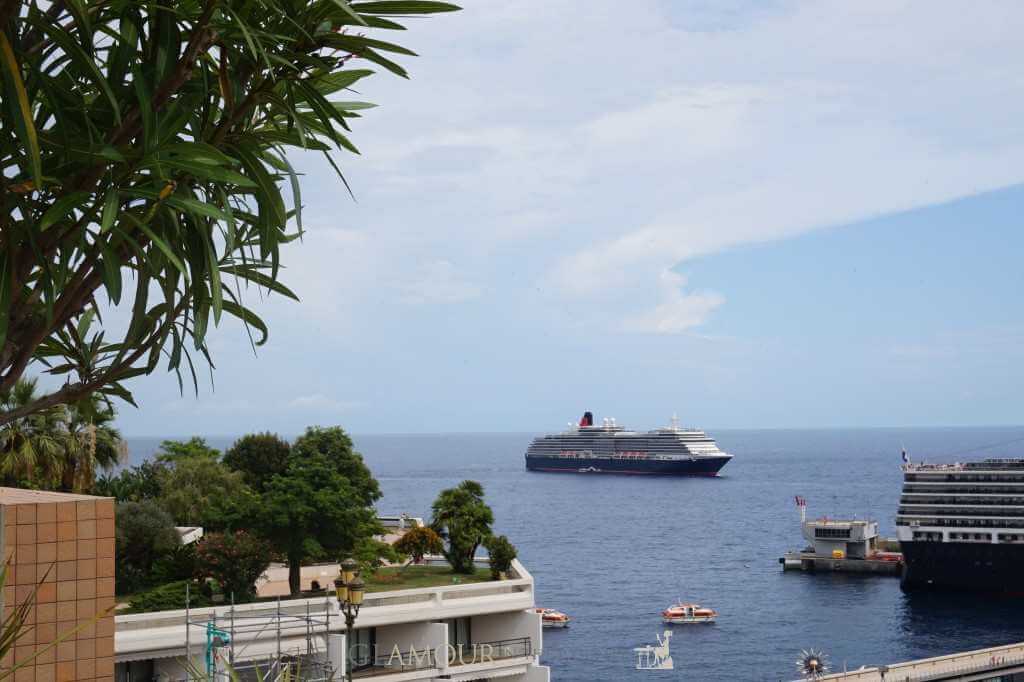 Whilst we didn't have time to explore inside the places we saw it definitely gives a real flavour of the beauty and glitz that is unique to Monaco. It will always be one of my favourite places. If you have the opportunity to visit even for a day I guarantee you won't be disappointed.