When I think of Corfu I immediately think of sun loungers and beaches, but like most islands if you look a little further than the holiday resorts, you'll find the hidden gems. I wasn't expecting to see narrow streets filled with ornate balconies with wonderful wooden shutters. And the more we explored the more I started to fall for it's old rustic charm.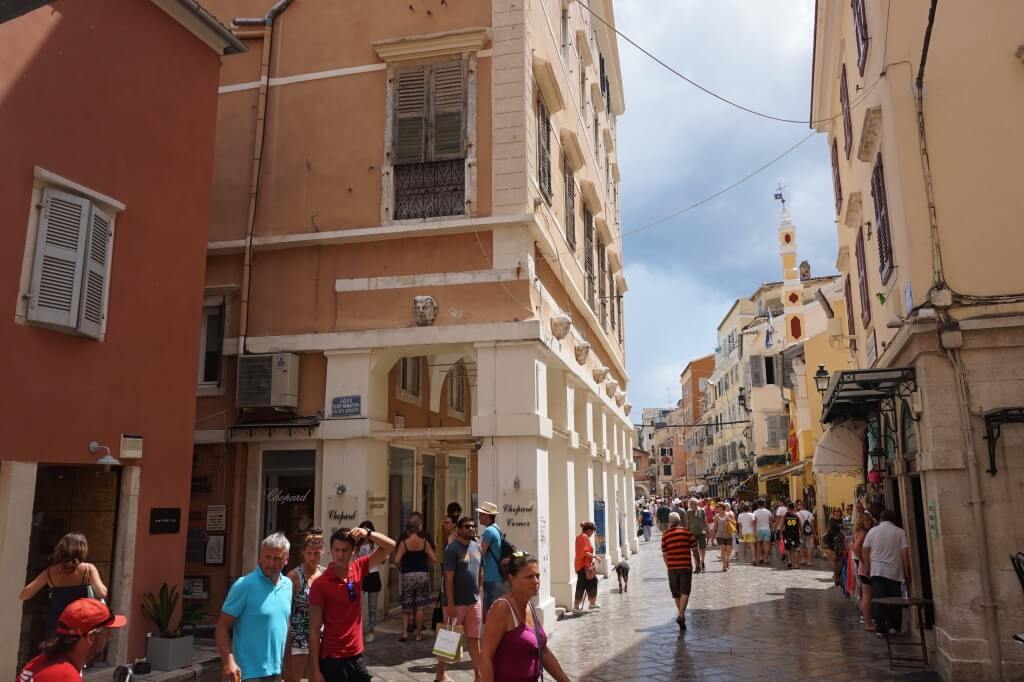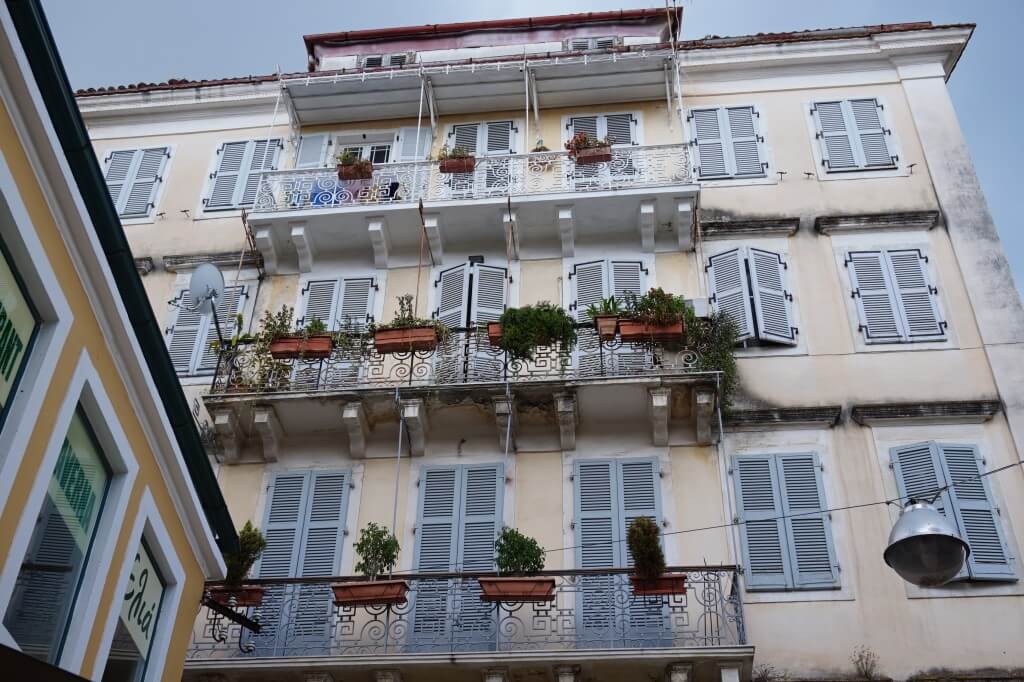 Many of the shops sold tourist gifts, but there were a few more modern shops that guided us through their doors. I fell in love with a green suede pair of heeled boots, only to find on inquiring they didn't have my size.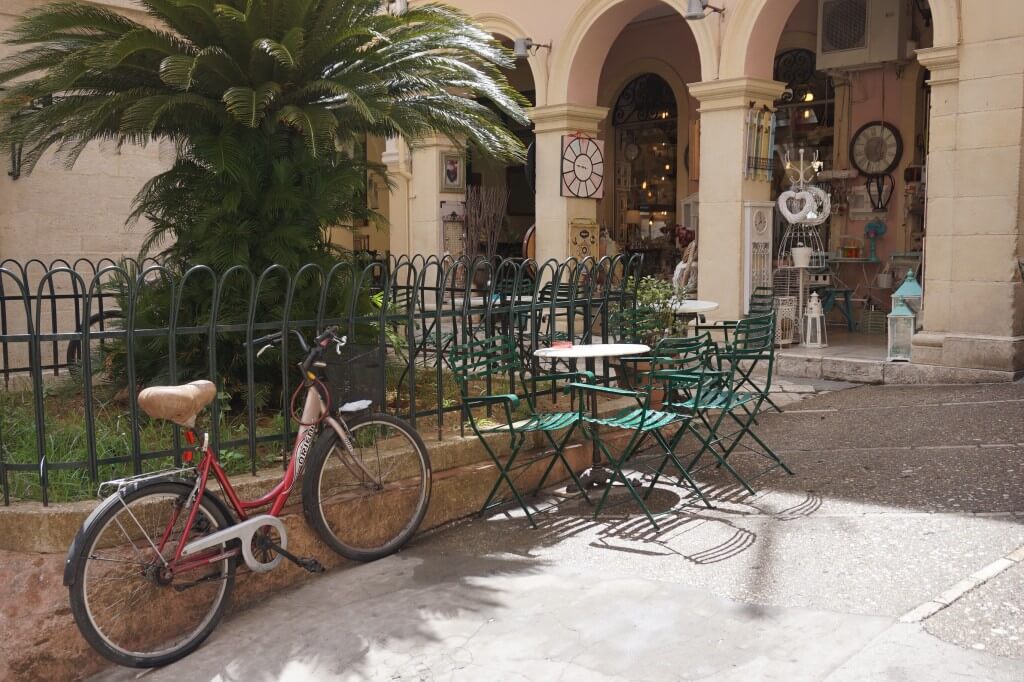 As we wondered through the streets we came across many street cafes and bars. We stopped for coffee at one of them, which was extremely popular with locals and tourists.
Not far from here we came across a young couple dancing in the street to French twenties inspired music. They didn't feel out of place in these charming streets.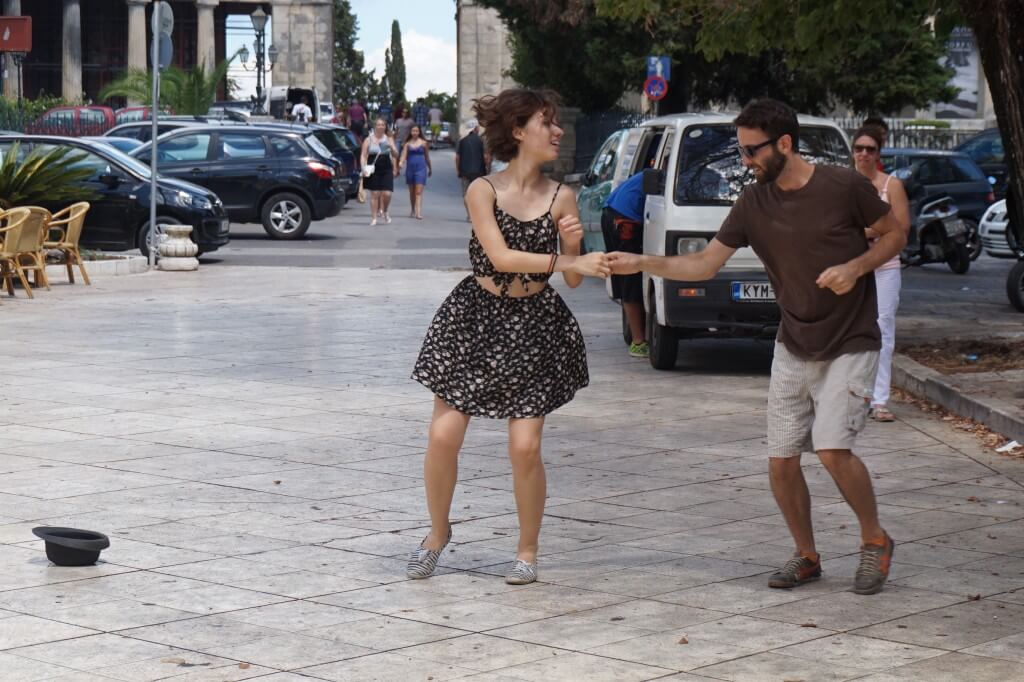 The architecture on the Museum of Asian Art building caught our eye as it stood out against the blue summer sky.
Just beyond this, there is a look out over the sea with amazing views.
Wondering back through the cobbled streets, we headed for the Old Port. The old world charm of Corfu Town continued.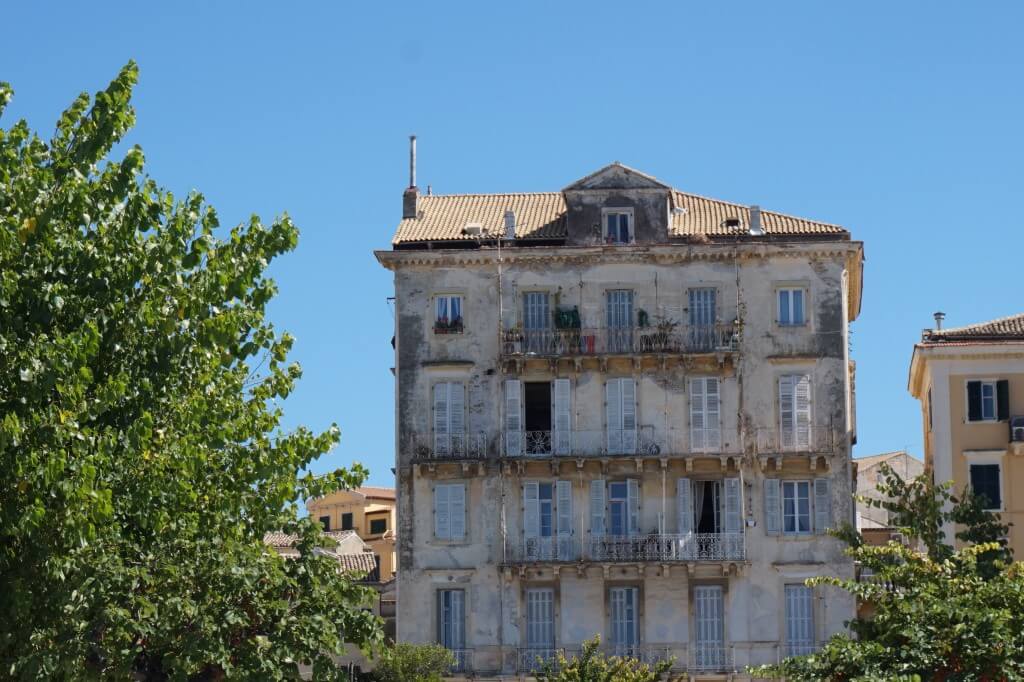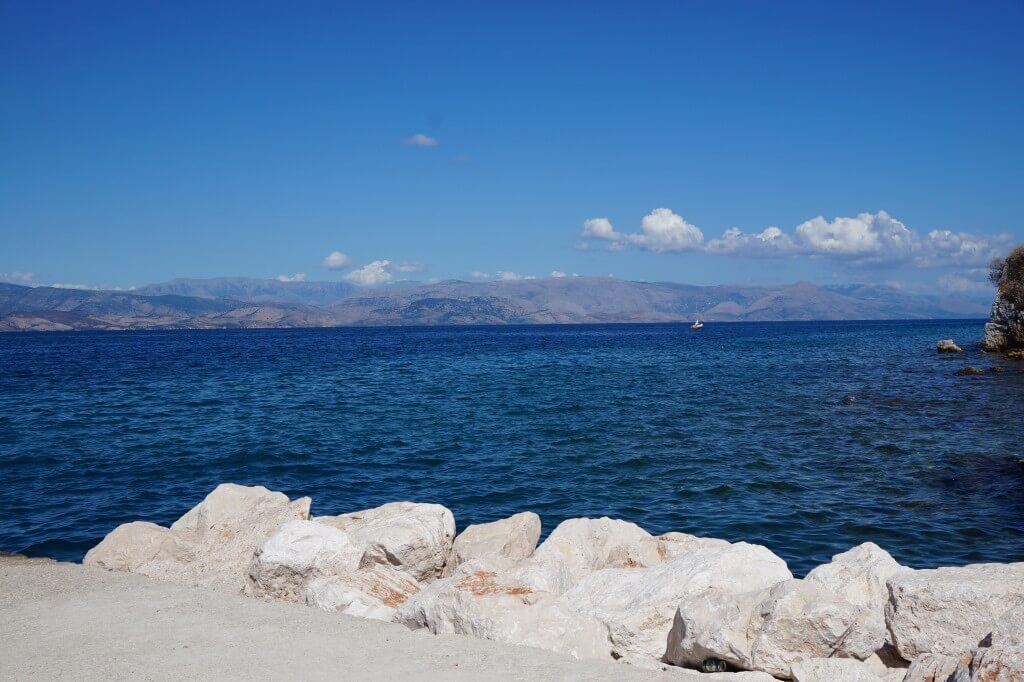 Looking back onto the town, you can see the New Fortress, which is Venetian and built on the hill of St. Mark.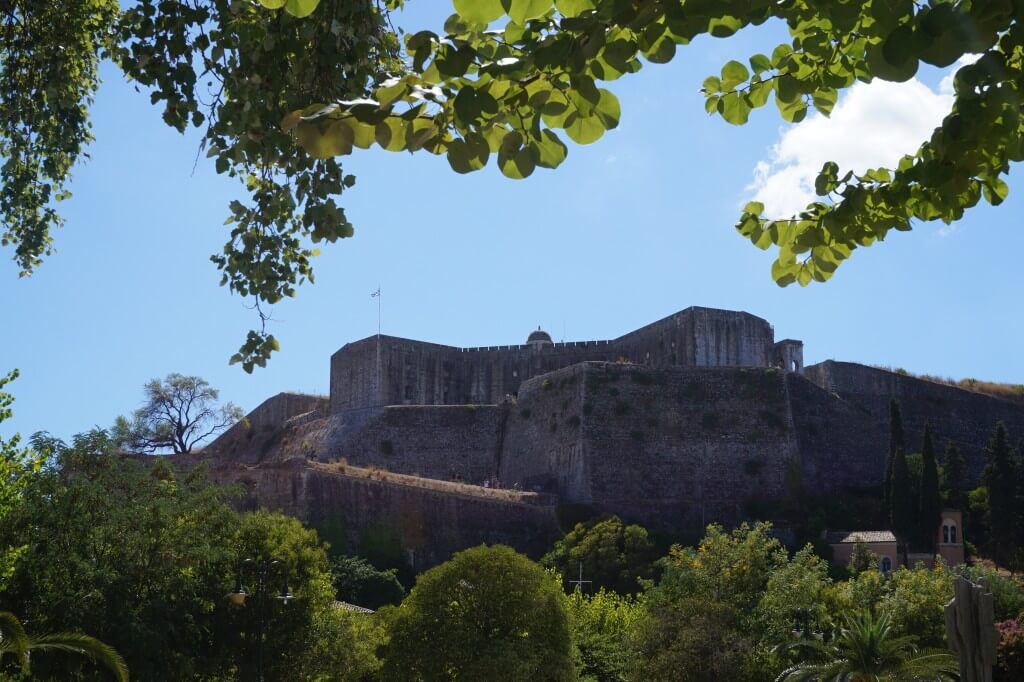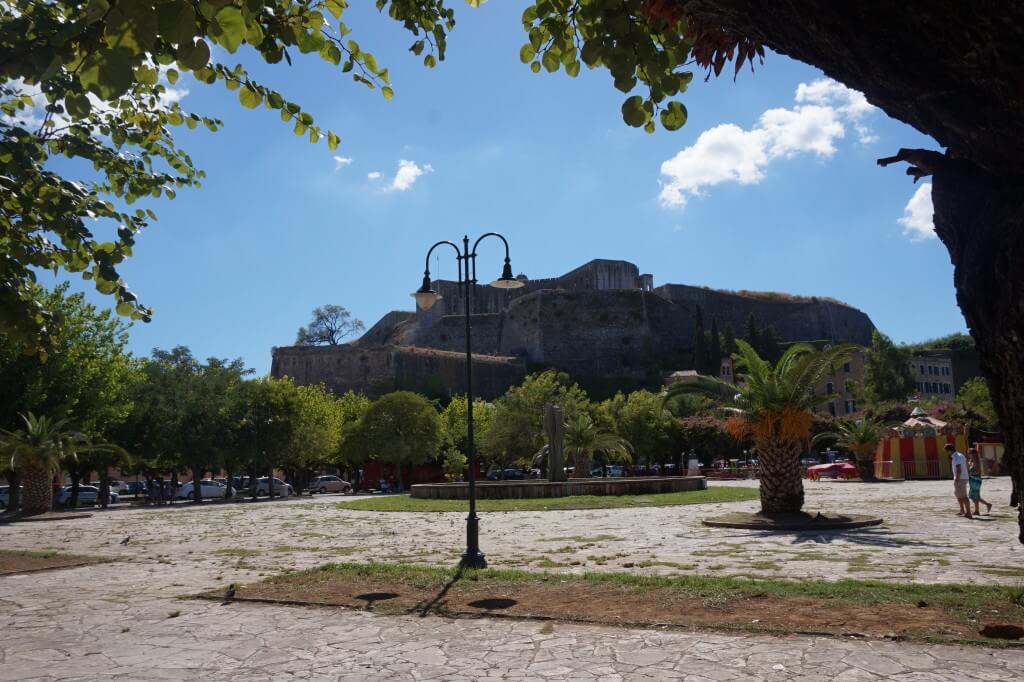 Looking out across the sea once again we were captivated by the amazing views. From the marina to the islands, this provided a very tranquil ending to the day.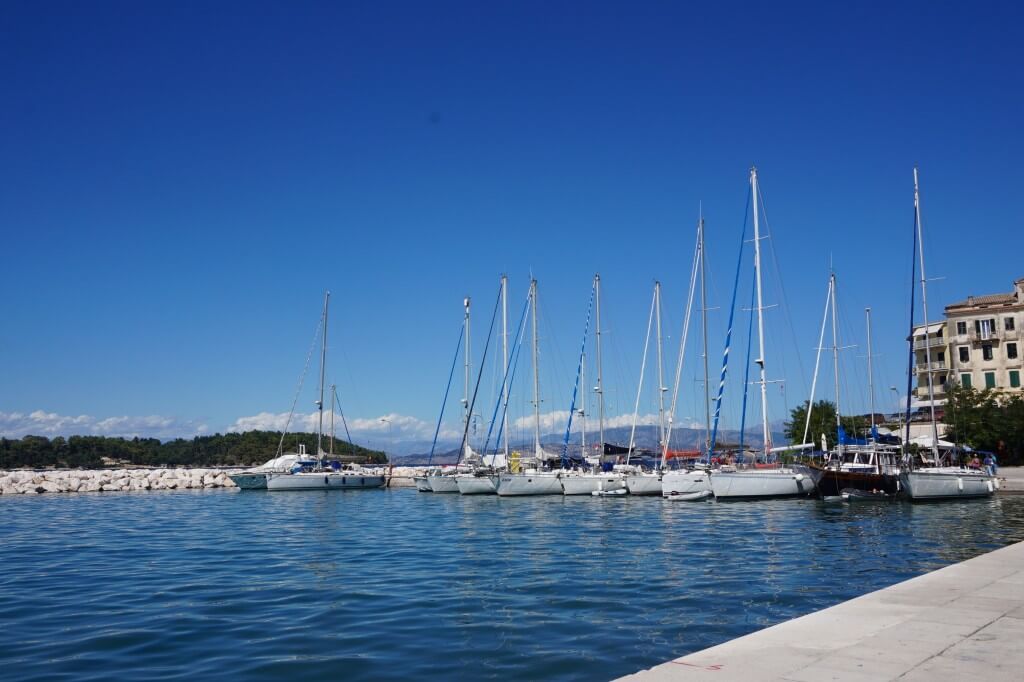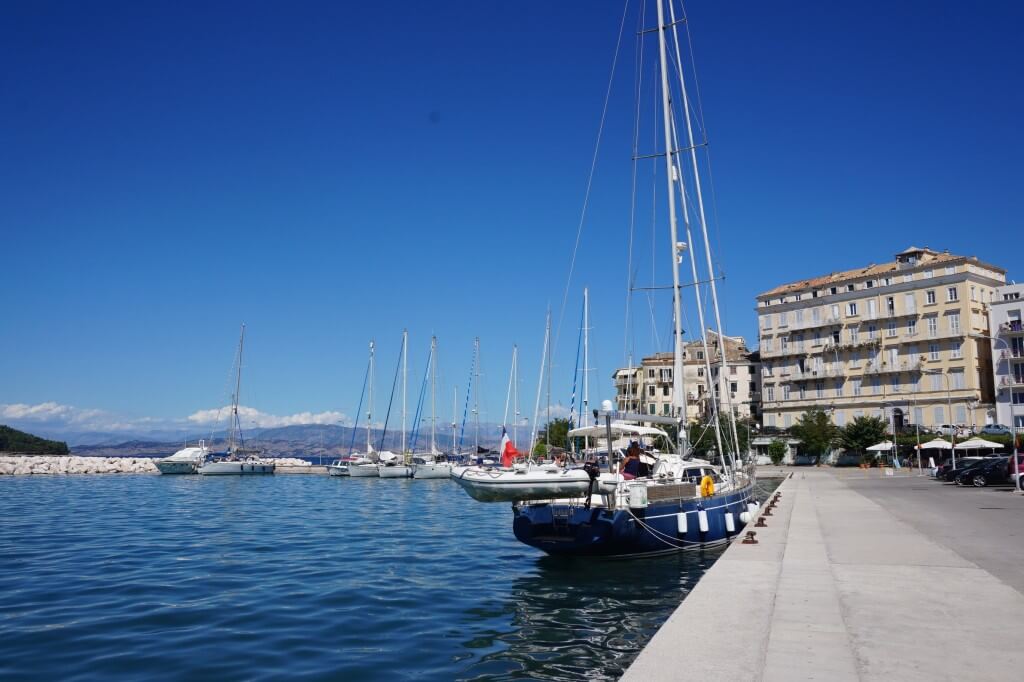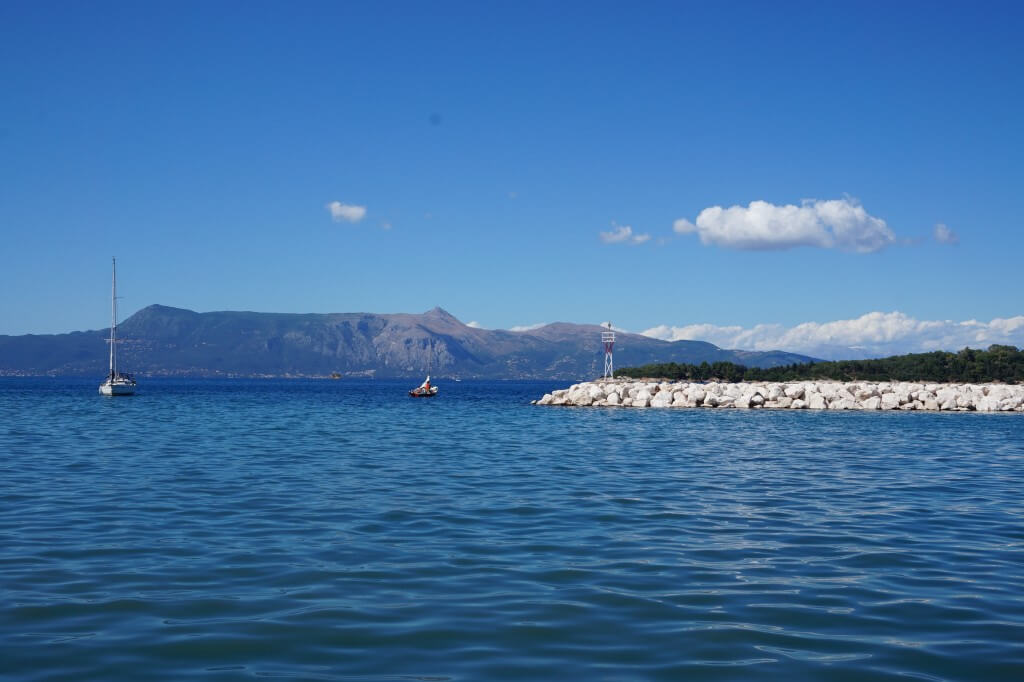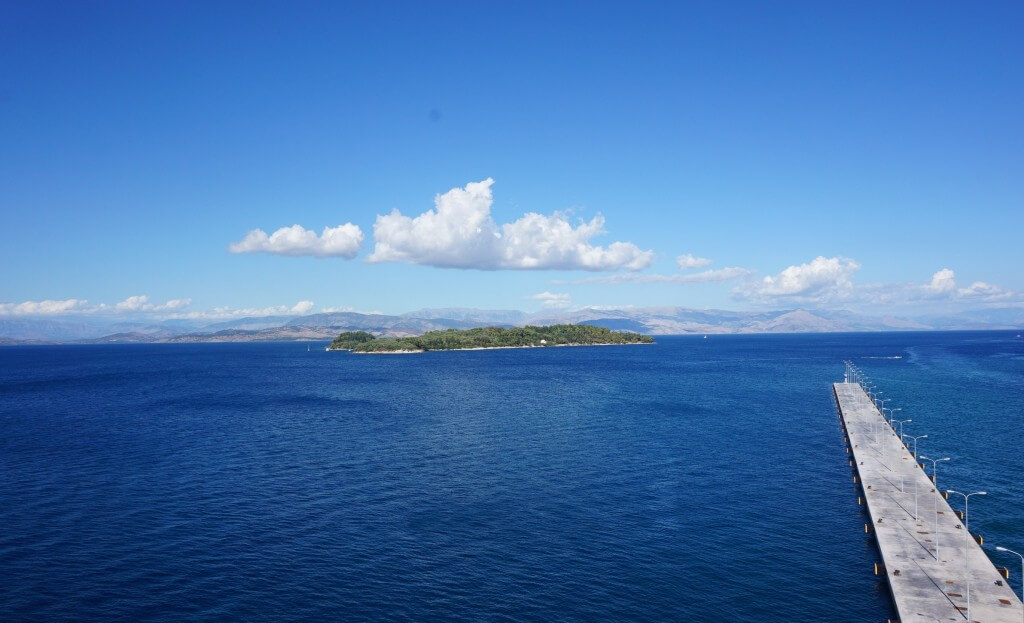 From cruise ships, to yachts and replica old ships, Corfu Town welcomes every type of visitor.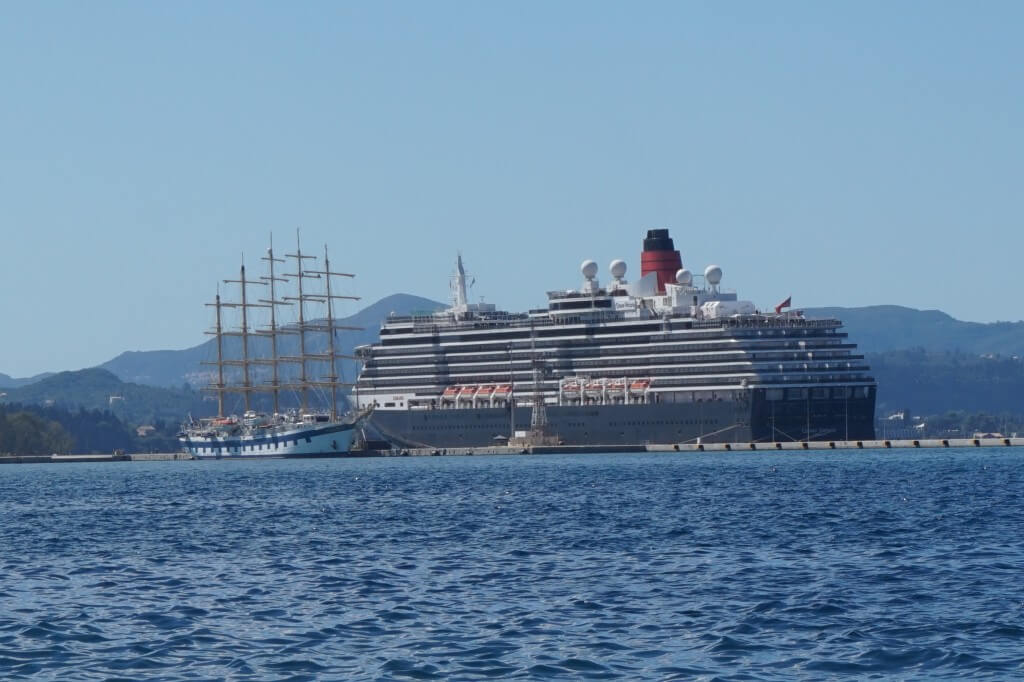 I really enjoyed our day exploring Corfu Town, as part of our Mediterranean cruise. It certainly exceeded my expectations.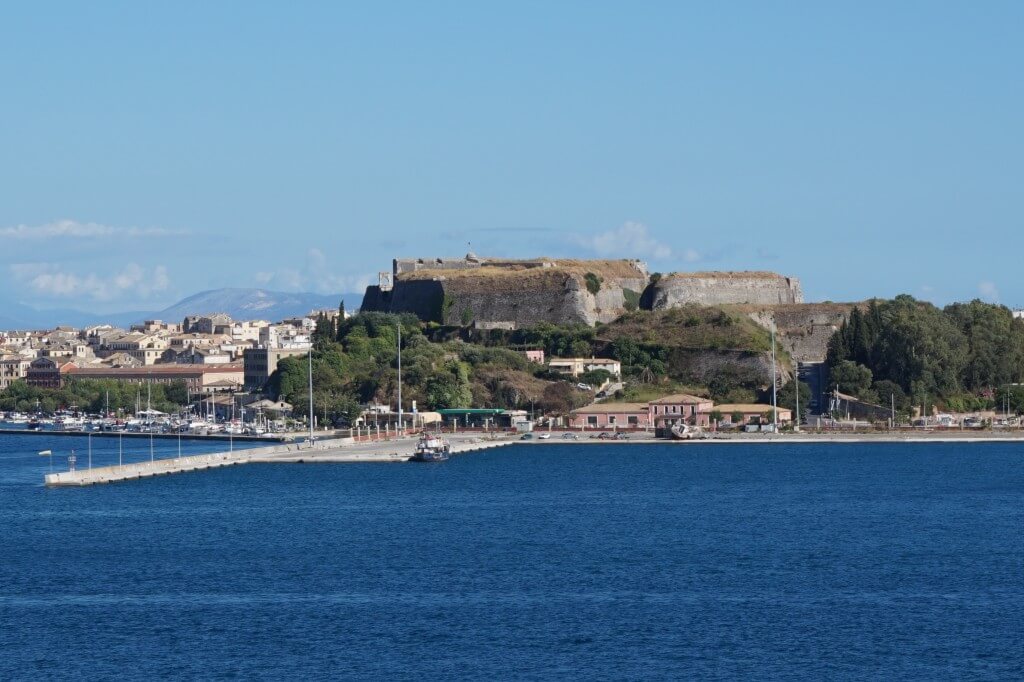 Have you been to Corfu Town?