I recently enjoyed a short break with my family.  We took a mini cruise from Southampton aboard Independence of the Seas.  This was my second mini cruise, as well as my second time cruising, you can read about my first cruise experience .
We had a pleasant and trouble free journey to Southampton and arrived to glorious sunshine.  This time we parked a short 5 minute walk from the ship.  We whizzed through check-in and were on board within no time.  Unfortunately our cabin wasn't ready so we headed to the restaurant, Windjammer,  for lunch.  To say it was crazy is an understatement.  All of a sudden I remembered one of the negatives of cruising.  Lots of people only concerned about themselves and trying to eat as much food as possible (thinking they weren't going to get anymore for three days).  Putting this aside we managed to find a table to accommodate everyone and tried to enjoy a buffet lunch.  By the time we had finished lunch our cabins were ready.  We had an inside cabin and I liked the layout.  It felt spacious and the addition of a sofa was welcomed.  The shower room was of an adequate size and the wardrobe was bigger than in some hotel rooms.  Having unpacked and got settled we went to explore the ship.
There is a main promenade which runs from front to back and is situated on deck 5.  From here you can easily reach all the other parts of the ship. I found it much easier to navigate this ship and didn't get lost once.  On the promenade there was a champagne bar, coffee shop, duty free shops, Ben and Jerry's ice cream parlour, a pizzeria and a couple of pubs.  During this first day the promenade was extremely busy but fortunately as people found there own spaces it quietened down. I found that I spent quite a bit of time in the coffee shop and champagne bar. My parents had booked this ship due to the amount of activities there were for my nephews.  They certainly didn't waste any time in finding the surfing, ice skating rink, climbing wall and games arcade.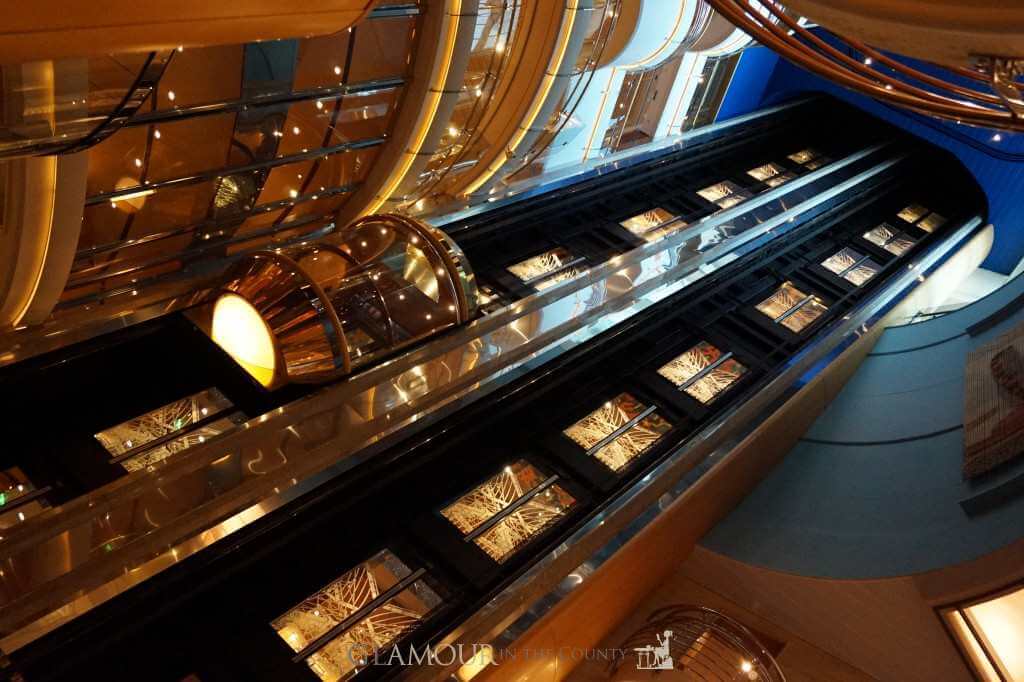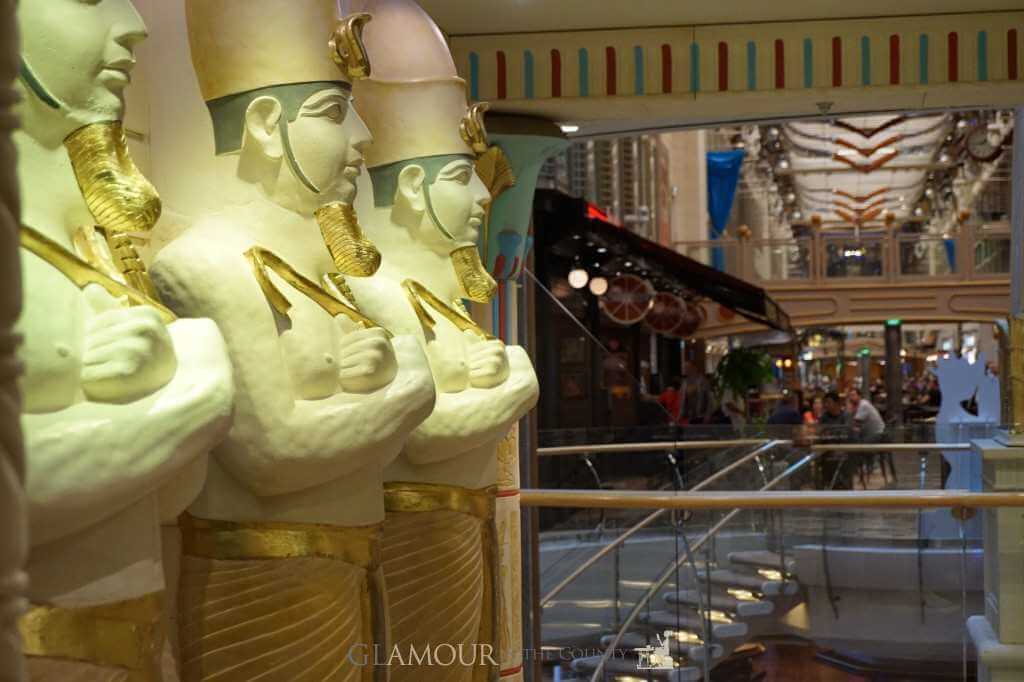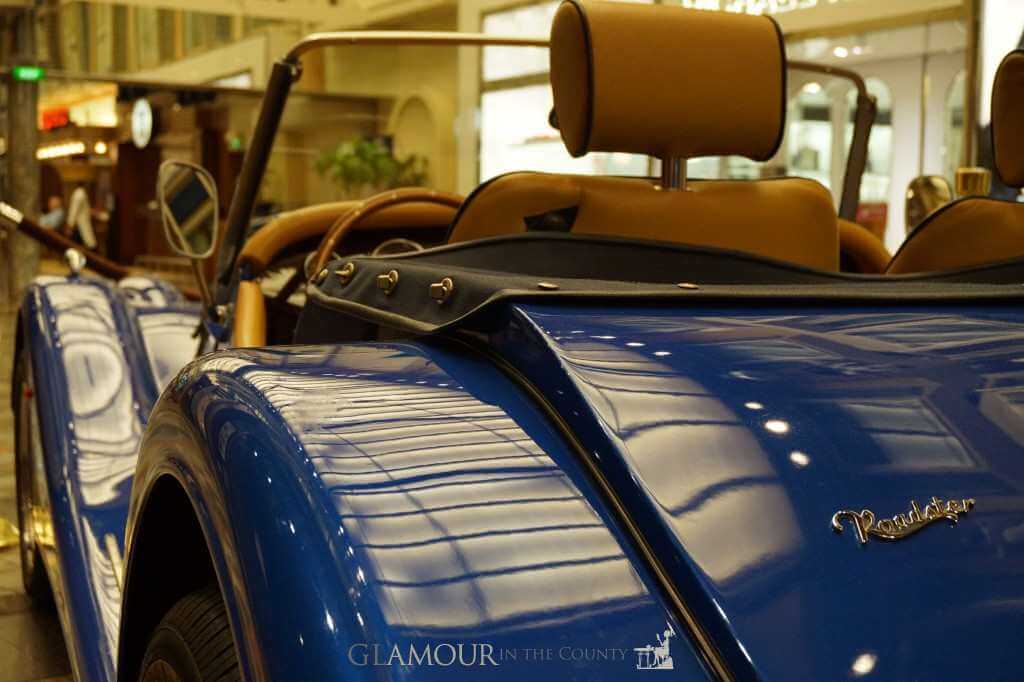 Before we knew it, it was time to get ready for dinner.  We had opted to dine in the restaurant for the three evenings we were on board.  I instantly liked the glamour of the Macbeth restaurant.  It really did make dining each night a pleasure.  My nephews looked very handsome in their suits and they really enjoyed the dining experience.  The food was of a gastro pub quality, but always presented well.  There were a couple of disappointing dishes but overall we all enjoyed the food.  The service each evening was impeccable, friendly and timely.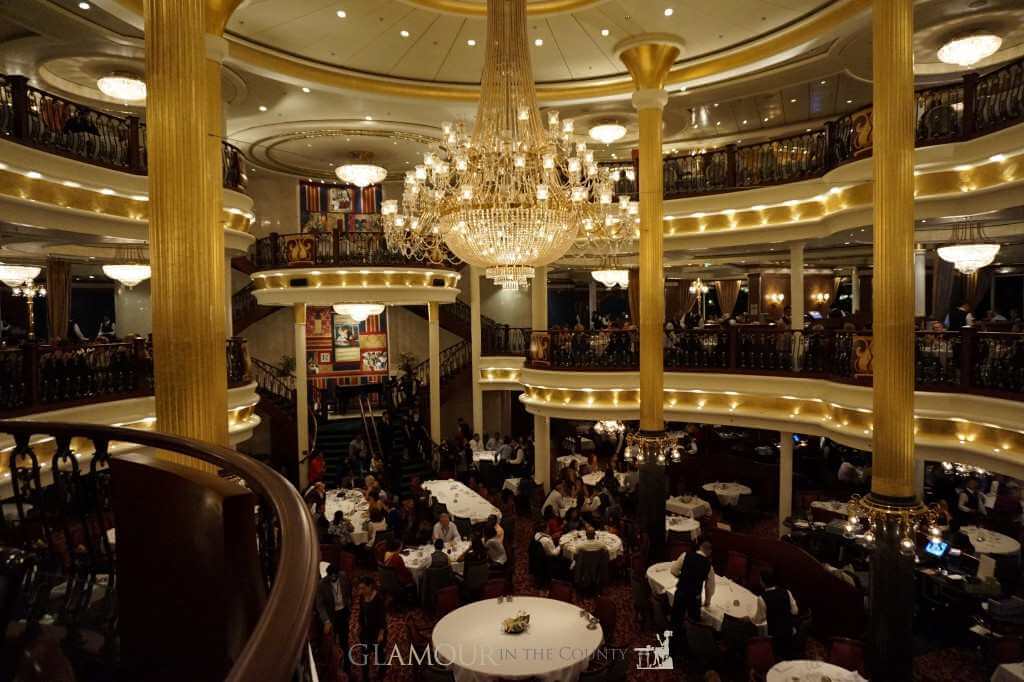 On the first night the entertainment team put on a show on the promenade.  For this type of entertainment is was quite good, with lots of singing, dancing and audience participation.  They suddenly appeared from the roof and used a platform for the show.
We had decided not to get off the ship the second day, as we had visited Bruges last summer.  Instead we spent time people watching, reading and drinking coffee.  My mum, brother and SIL took part in a few activities including line dancing (very amusing to watch) and quizzes (my brother and SIL won).  It was easy to plan your day on board from the Cruise Compass leaflet that is left in your cabin each night. We all watched my nephews attempt to surf on the flow rider and they showed themselves to be pretty good.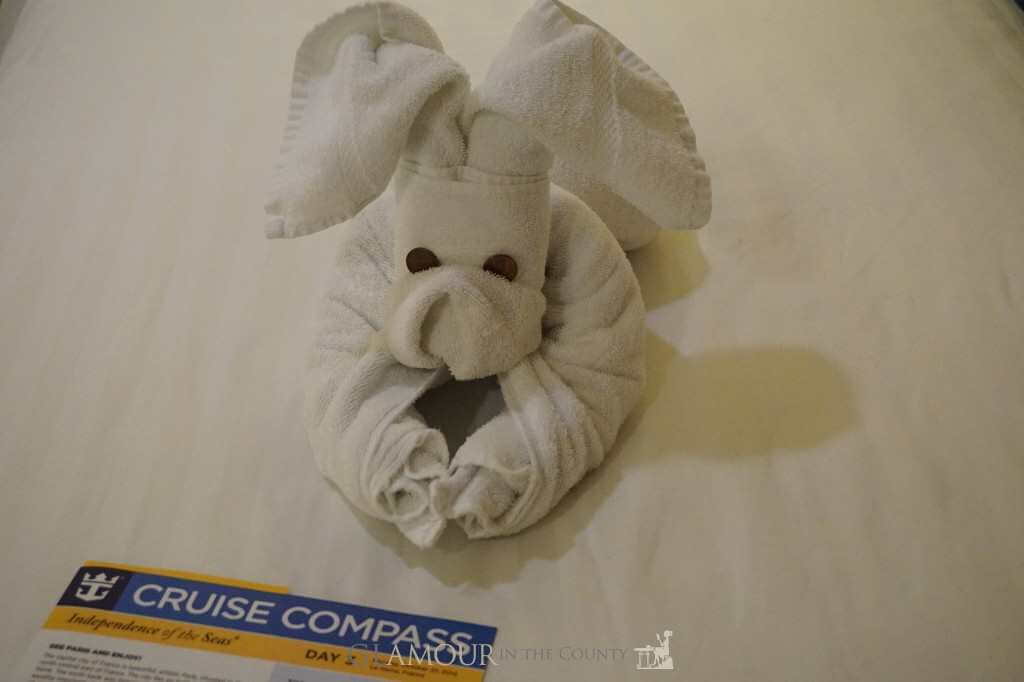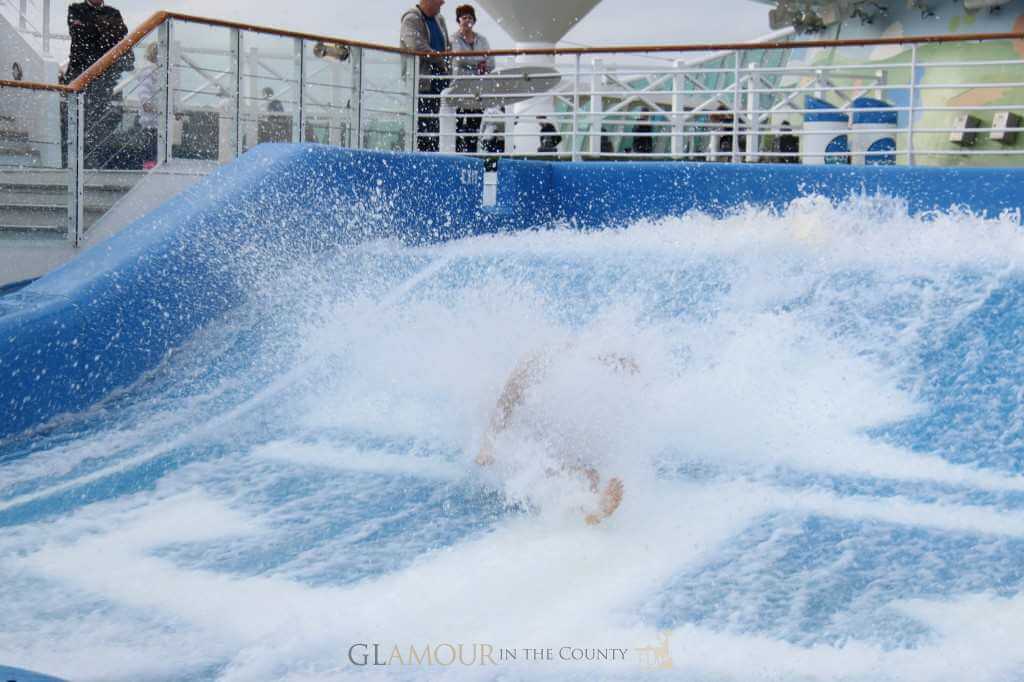 Before dinner, on the second evening, Mum and I went to see the ice show.  Transporting the audience from the 40's through to the 70's.  From the costumes, to the music and routines, it kept us enthralled for the duration of the show.
We also caught a pre-dinner performance of the band on the promenade which really set the mood for the evening.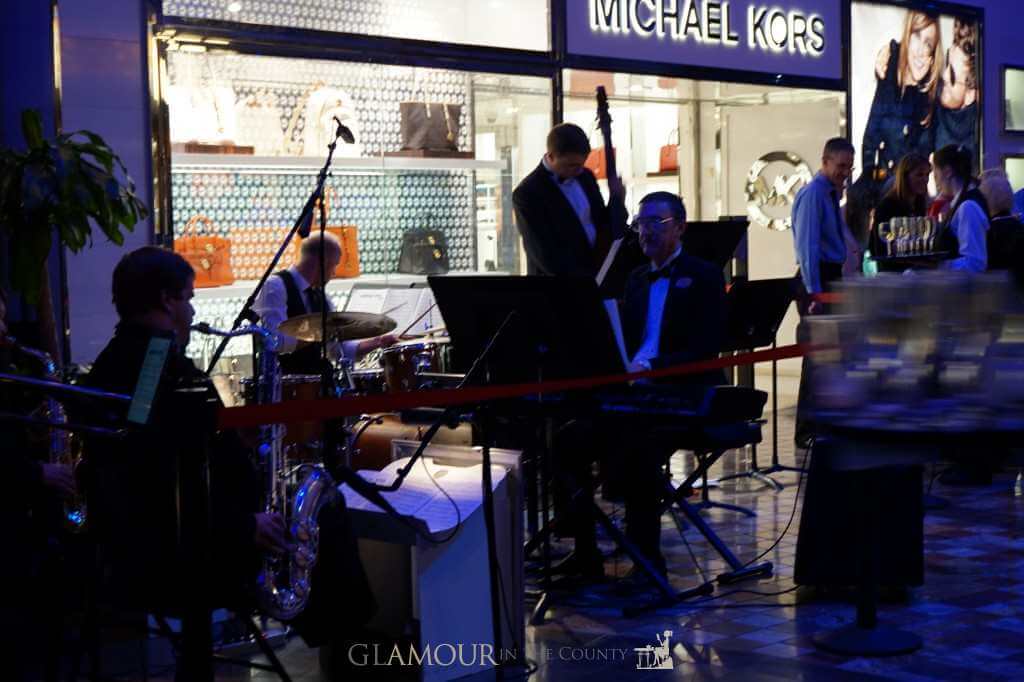 Day three saw Mum and I stay on the ship as the trip to Honfluer, we had hoped to go on, was fully booked.  My brother and his family did get off and take a stroll around Le Harve.  Once back on board my nephews were soon off doing their own thing.  Even though they are teenagers now, it felt safe to let them enjoy the entertainment.  Although due to the configuration of the ship we did bump into them regularly.

On the last evening the entertainment team, again, put a show on the promenade.  The theme being Royal Britannia with lots of union jacks being waved.
Over breakfast, on the last morning, we chatted about the holiday.  My brother and SIL, who had never cruised before, had really enjoyed it and are considering this as a holiday option in the future.  My nephews also really enjoyed it due to the amount of activities there were for them, but said four to five days would be enough time on a ship.  Mum had also enjoyed herself, but then this is one of her favourite ships.  She likes the promenade and the exceptional service you get from every member of staff.  As for me, I did enjoy the trip as it was quality time with my family, and this ship was much easier to navigate, plus the service was exceptional.  However I am yet to be completely won over by this type of holiday.