So last weekend I started my summer of new experiences which saw me undertake my first cruise.  Apprehensive was the word.  Lots of people had told me it was fabulous, you won't feel the ship moving, you get the chance to dress up, there's lots to do on board etc etc.  I'd definitely say that my friends and family were possibly more excited about it than me.  Don't get me wrong, in a way, I was looking forward to a short three day break which would take in Bruges and Guernsey.  It's just how we were going to get there that bothered me.  I had been sold the trip in the following way "it will be a good way to see if you like it" which to be fair was probably true rather than an expensive one/ two week holiday that I might have disliked.  I was taking this trip with my parents and auntie, all of whom have been on a cruise ship before.  The journey to Southampton took approximately three and a half hours with a stop.  Having never been to a dock area before I wasn't sure what to expect, but it was pretty much like the approach to a major airport with industrial units, shops, houses and office units.  You could also see a few cruise ships in dock.  Our ship was the Ventura operated by P&O.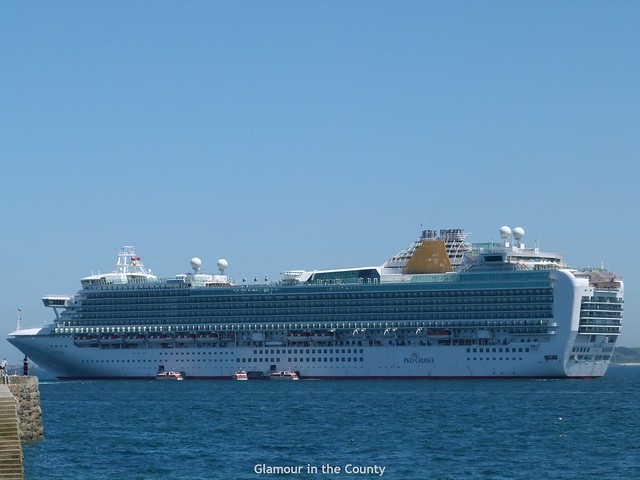 The check-in couldn't have been simplier.  We left the car with the steward along with our suitcases and entered the terminal building.  We checked-in and went through security much like you do in an airport.  All of which took no more than 30 minutes.  Far easier and quicker than any airport.  As a people watcher, this was the first time that I noticed the mix of people that would be on the ship.  From girls away for the weekend to extended families.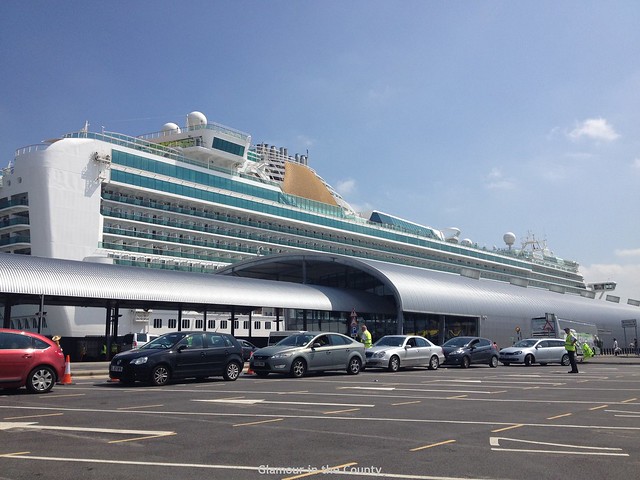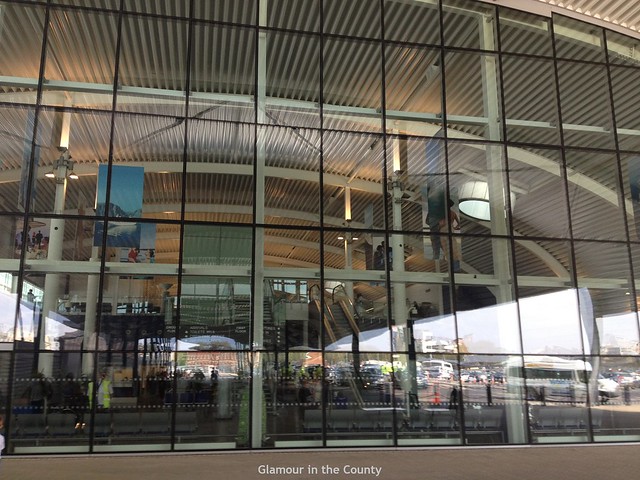 Cabins
On entering the ship we were directed to our deck, which was number 10 out of 18.  My auntie and I were at the front of the ship, whilst my parents were at the rear.  I noted that we were certainly going to get lots of exercise trying to find our way around.  The passages to the cabins were quite narrow, you could just fit two people side by side. On finding our cabin our suitcases had already been delivered.  I was, however, surprised at how spacious our cabin was.  We only had an inside cabin, but there was adequate space.  The only thing on the small side was the shower room.  I couldn't really class it as a bathroom.  There was a well proportioned closet and space under the beds to hide the suitcases.  It's always a bit odd getting used to a single bed, however, these were very comfortable and after the addition of a blanket I got two very excellent nights sleep.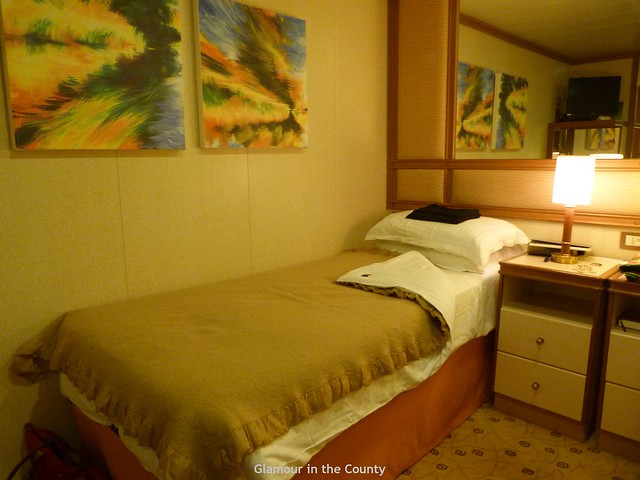 Safety
Before the ship set sail we had a safety briefing.  This was the first experience of navigating our way around the ship.  We had to take our life jackets to our allocated musteer station.  This was determined by the letter on our life jacket.  We needed to head to the main arena.  The briefing lasted for approximately 20 minutes, during which the Captain spoke and we had to try out our life jackets. A short but necessary induction.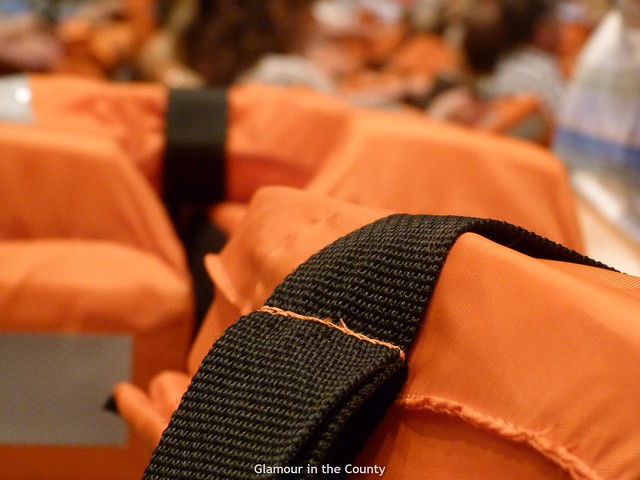 Ship
Having been on a number of cruises Dad knew his way around the ship, but the rest of us were still figuring it out even after we dis-embarked.  I'm sure if we had been on longer, we'd have been OK.  There were a number of lounges, entertainment areas, as well as other restaurants and a library for guests to use.  Plus there were a couple of pools on the top deck.  Through the day and evening the tannoy system was used a lot.  I quite liked hearing the Captain's voice it reassured me.  The announcements for the trips and security were also necessary so not obtrusive.  However it did all feel a bit holiday camp.  I couldn't help saying, when the chimes went, "good morning campers".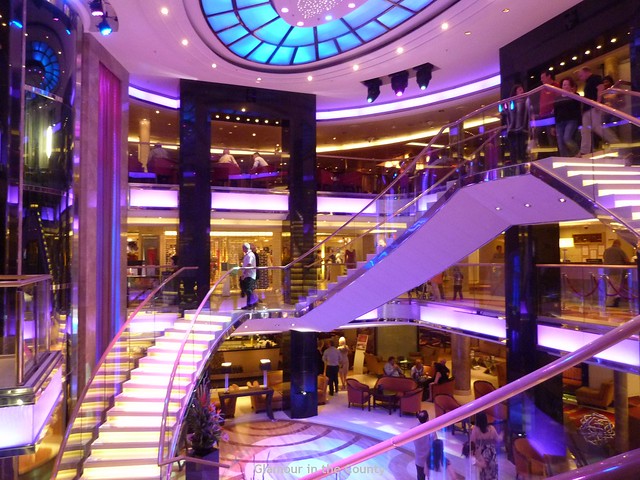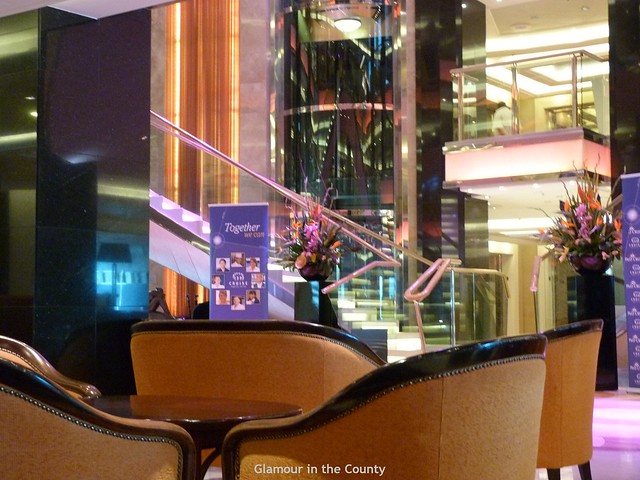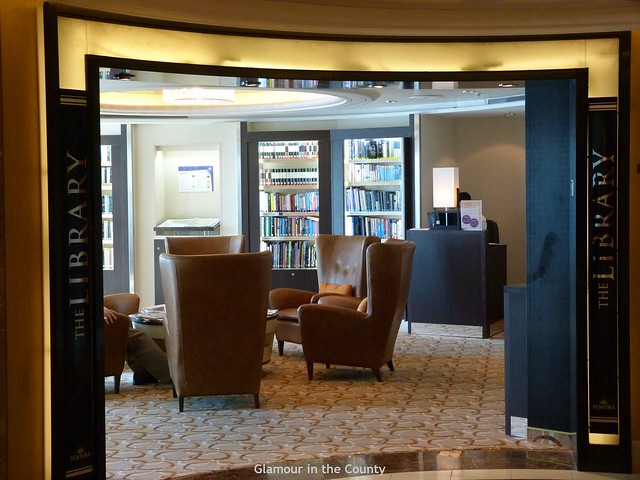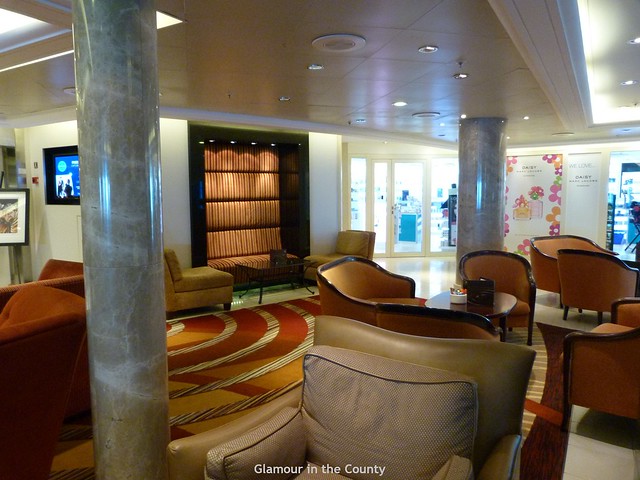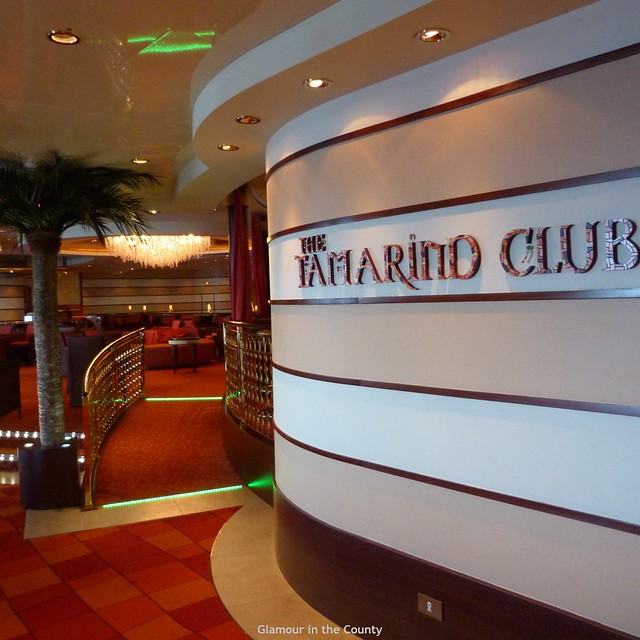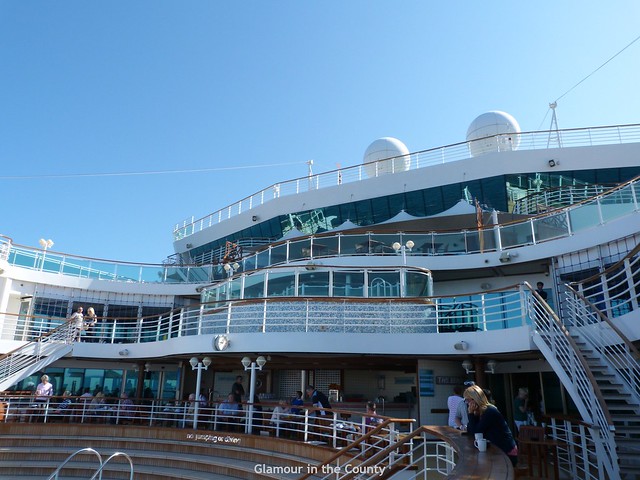 Food
We had opted for the early dinner sitting.  Each evening we ate our meals in the Saffron Restaurant, sharing a table with a family from the South East.  The food, whilst trying to be fine dining, was of an adequate standard. It arrived quickly and there was minimal time between courses.  Whilst chatting over dinner the second evening I discovered that 'Big Bloke in Milford' writes a food blog, 40 b4 40, all about visiting 40 restaurants before his wife's 40th birthday at the end of June.  The visit to the Indian restaurant, East, on board was number 34.  It's a great read so if you're a foodie like me and 'Big Bloke' then I think you'll enjoy it.  I can't wait to find out where number 40 will be.  It was nice to get dressed up in the evening for dinner, rather than go to the self-service restaurant.
For breakfast we did decide on the self-service restaurant as we felt there was more of a selection of food.  I tried to stay healthy in order to balance out the indulgences later in the day.  It is true that you can eat at anytime of the day.  I can see why people put on weight whilst on a cruise holiday.  I had also heard that specialty coffees were expensive to buy on board, however we easily found the Costa Coffee and it was the same price as at home. This was great, as the coffee wasn't great in either of the restaurants, so at least I could get my morning coffee fix.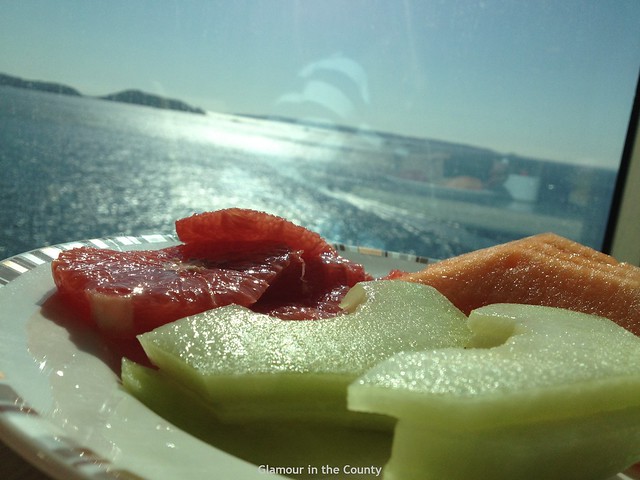 Entertainment
Each evening, before you head out to diner, there is a What's On guide left outside your cabin.  With the ship being so large, it was a good way of knowing what was on each evening and where.  On the first night we did try the entertainment.  We opted for the Hot Ticket show which was a medley of famous movie shows.  If the theatre had been three times the size it was then the sound probably wouldn't have been so deafening and therefore more enjoyable.  After that experience we opted for the relaxed feel of the two cocktail bars on board. The Red Bar was in the middle of the ship, on deck 5, whilst the Metropolis was on deck 18 at the rear of the ship.  Both were completely different in style, but served great cocktails.  I liked that the Metropolis had a different view of a major city each night.  In each of the cocktail bars the pianist played which was the perfect backdrop for a relaxed evening.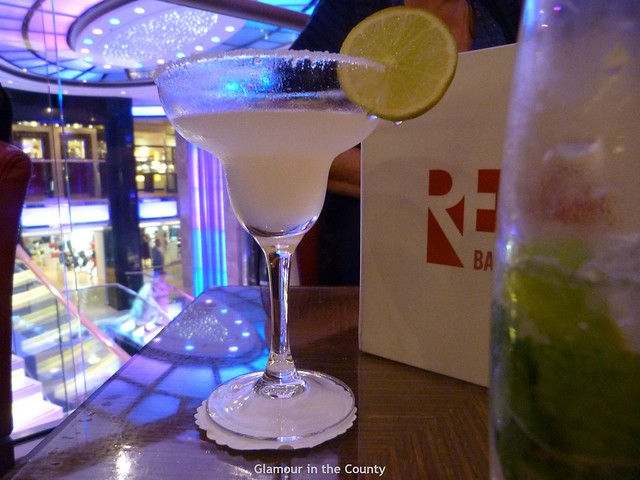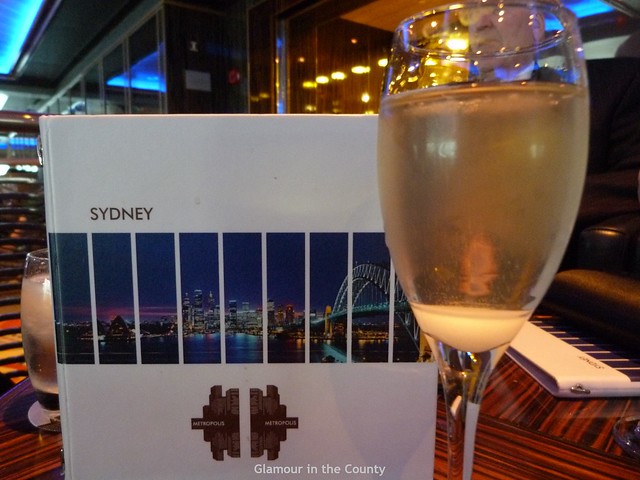 Service
I can count on one hand the number of staff who provided good to exceptional service.  This included our cabin steward who was just wonderful.  Even after looking at me bemused as to why I wanted a blanket on my bed  (the lightest duvet ever and air conditioning were to blame), he duly delivered said blanket and it was waiting for me on our return at night. Also our waiter in the Saffron Restaurant was friendly and accommodating.  The staff who controlled the embarking/ disembarking security procedures were efficient and friendly.  My parents kept commenting that you would get a better level of service on the american owned ships that they normally travel on.  Something to bear in mind if I do go on another cruise.
Sickness
One of the numerous reasons that I haven't tried cruising before is my sea sickness.  I remember when I used to take boat trips on holidays and really suffered.  Although on our recent boat trip last year I was OK after taking some tablets as a precaution.  So I used the same strategy this time.  I started taking the tablets before we left for Southampton and periodically took them through the three days.  I'm not entirely sure they helped. I did feel the motion of the boat, especially in the evening when the boat was on the move to our next destination.  On the second night, leaving Belgium, there was definitely a lot more movement.  Even seasoned cruisers agreed with me.  I'm actually quite glad though that we didn't have any days at sea, I'm not sure how I would have coped, especially as I couldn't look out of the window whilst the ship was moving.  I have suffered from Mal De Debarquement Syndrome (MDDS), for the last week, which is the sensation of motion and vertigo.  Each day it is getting less, but it is not something that I have particularly enjoyed as an after effect of the cruise.  However, I believe it is quite common after your first cruise.
The Verdict
To me cruising is like a glorified all-inclusive holiday.  Why I didn't think of this before I don't know.  All-inclusive holidays are not my choice of holiday, although I have been on a few when they have been chosen by others.  I much prefer the freedom to do what I want, when I want to do it.  Even with the fabulous West Coast of America trip I took with my friend TB, where we were up for trips, there were still times where we stayed in a city for three days and had chance to explore by ourselves and decide when we wanted to eat etc.  I also don't like being confined to a space with the same people.  Although with the thousands that were on the ship you didn't bump into the same people, none the less I still felt confined.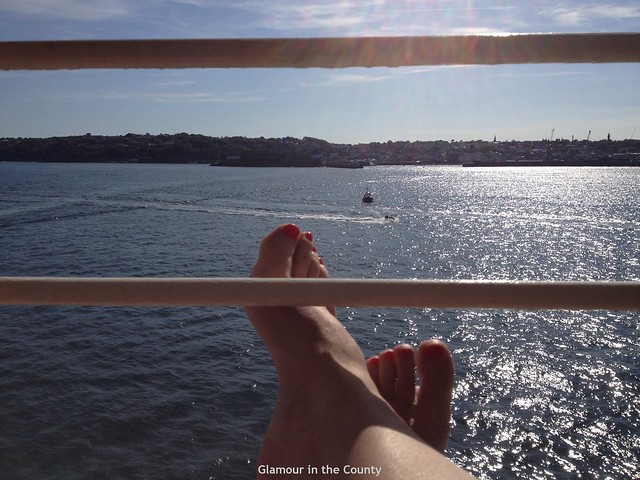 Do I love cruising? No. Do I hate cruising? No. Would I go on another cruise? Probably if it was a short trip with another cruise company.
Next up my verdict of Bruges and Guernsey.
I'm ready to put on……my rose tinted sunglasses!