Our second trip of our cruise was to the beautiful island of Guernsey.  I'd seen quite a few photos of the island and especially St Peters Port.  I was glad to see, that on the day of our visit, the sun was shining.  After a short boat ride from the ship we were at St Peters Port harbour.  We made our way towards the town passing the wonderful harbour and the array of boats that are moored there.
We meandered through the town.   I was taken by how quaint the place was.  It reminded me of Cornish harbour towns which I love.  I found the old quarter which was full of wonderful independent stores.  As it was Sunday there weren't many places open which was probably a good thing.
I walked right along the harbour wall to the end.
The view back on St Peters Port was wonderful.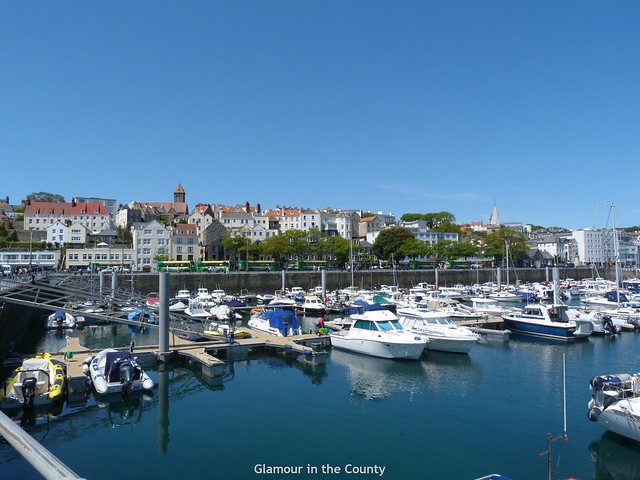 I really enjoyed our time in Guernsey, enough to return another time and explore more of this delightful Channel Island.
I've put on……my rose tinted sunglasses!