At the end of last week I had the pleasure of staying in the picturesque Cotswolds.  Over three days I spent time exploring this gorgeous part of the UK, but my main reason for visiting was to attend the wedding of a close friend.  I had chosen to stay at the Wyck Hill House Hotel & Spa situated just outside of Stow on the Wold.
It's always comforting when you turn up at a hotel and it looks exactly like it does on the website.  Both the front and rear of the hotel use Cotswold stone and there are some lovely features that give the property an old fashioned, but chic charm.
As you walk into the reception you are enveloped into the warmth given off from the dark wood and luxurious fabrics.  I was instantly attracted to the gorgeous velvet sofas, I absolutely love this style and kept thinking how I could incorporate it into my own home (a lounge revamp may have to happen).
One of my favourite places in the hotel was the library.  I could have easily spent all day in there, reading, drinking coffee and enjoying the view.  I loved all the fire places both in the library and the bar, I may have to return in the winter to take full advantage of these.
I was pleasantly surprised by how large the room was, being larger than your average hotel room.  The only thing, for me, that would have made it better would have been different style of furniture.  It didn't really tie in with the decor from downstairs and you could have been in any hotel.  Maybe other rooms in the older part of the hotel are different, but it wouldn't take much to make all rooms have a similar feel.
From the room at the rear of the hotel you could see across the rolling hills of the Cotswolds.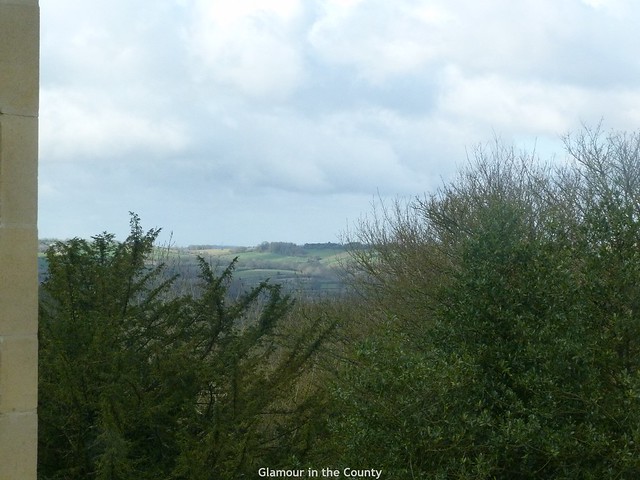 I couldn't fault the food and with an AA 2 rosette award you would expect it to be good. The fine dining restaurant over looks the rolling Cotswold's hills which is a lovely accompaniment to the food.  I enjoyed scallops, roast chicken and peanut parfait.
On the first warm sunny day of the year, I spent Saturday morning, before my spa session, sitting on the terrace taking in the view and contemplating how wonderful life can be.  Sometimes it is the smallest things that bring the biggest pleasures.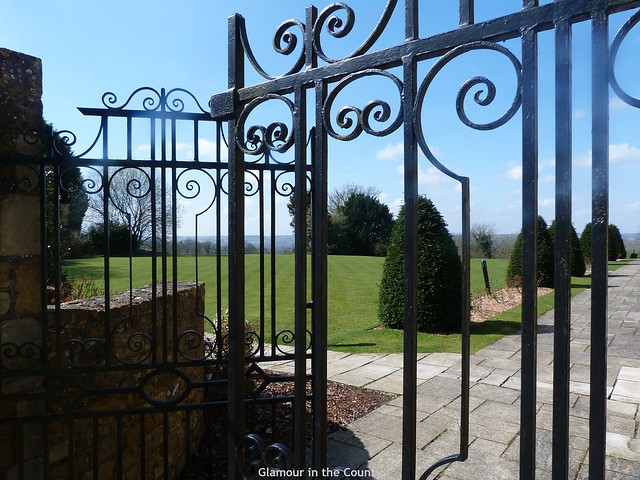 I'd booked in for a facial, so had to tear myself away from the sunshine and the stunning views.  I thought the cave room, where I enjoyed an hour long Elemis facial, was an original touch.  I felt very refreshed afterwards and my skin is still glowing.
I really enjoyed my stay at Wyck Hill House Hotel & Spa.  If you are looking for a tranquil get away in a Cotswolds location then this hotel should be on your list.
There's nothing like country chic…….for restoring and relaxing!