It seems I can no longer read a book without thinking about the underlying message.  My second Jo Jo Moyes book was not quite as powerful as the first but I still very much enjoyed getting to know the characters and learning from them.  The One Plus One had been recommended in my bibliotherapy session with Ella Berthoud .  As a complete romantic she wanted to show me that love can happen at time, any place, any where.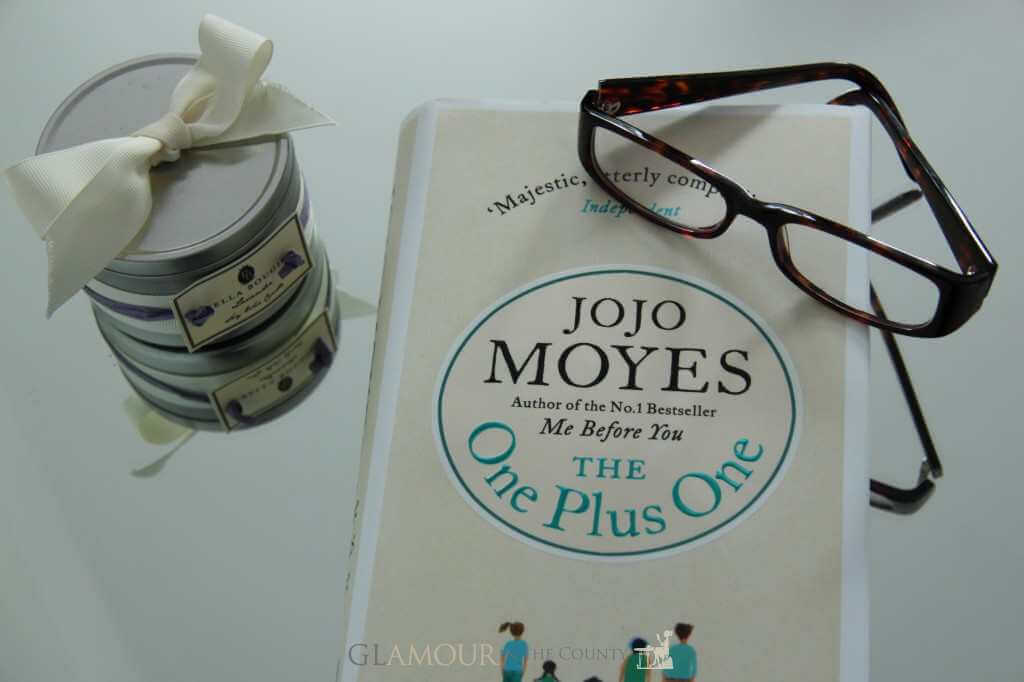 I read The One Plus One over two blissful afternoons where I completely indulged in nothing more than reading.  Again, as with Me Before You, I quite simply could not put this book down.  Jo Jo Moyes has a way of bringing the characters to life.
The One Plus One is about Jess a single mother who is trying to bring up her maths genius daughter and her goth step son.  They live on the south coast and Jess has two jobs, one is cleaning holiday homes. When cleaning she rarely comes across the owners but one day handsome Ed was at home and didn't make a very good impression on Jess.  Little did Jess know, but Ed was hiding out on the coast as he was being sued for insider trading. At the same time  Jess's daughter had been recognised for her maths brilliance and had been to an interview for a private school, only Jess can't afford the fees even with a 90% bursary.   They find out about a math olympiad in Scotland which had a substantial prize fund and decided to make the journey in a car that has no tax and Jess without a driving licence.  Just outside of town they get stopped by the police and who drives past but handsome Ed.  He feels sorry for Jess and offers to drive the family, including the dog, to the olympiad.  This is where Jess and Ed learn more about each other while spending the next four days together.  Ed realises that Jess is not like the other women he has dated and Jess concludes that Ed is not as bad as she thought.  When the journey is over Ed misses all of them.  It is Ed's father, who is gravely ill, that makes him realise how he feels about Jess and her family.
There's lots of twists within the story that I've not mentioned as I wouldn't want to spoil it for you if you're in the midst of reading or decide to read the book.
What I've learnt from The one Plus One:
Be an honest person
Everyone at some point is dealing with a problem
Don't give up things will get better
Be willing to help others
You can find 'The One' anywhere
Be open to possibilities
Have you read The One Plus One? What were your thoughts on the book?