Valentines Day. The most romantic day of the year. It's a day where couples show the world how utterly in love they are. But how accurate is this? As a singleton you'll see all degrees of 'romantic' gestures but do you really know how many of these couples are truly happy? Of course you don't, which is why you should view this day as any other.  Celebrate the good things in your life and congratulate yourself on building a life that makes you happy. If you feel you want to do something on February the 14th read below for my 14 ways to celebrate being single on Valentines Day.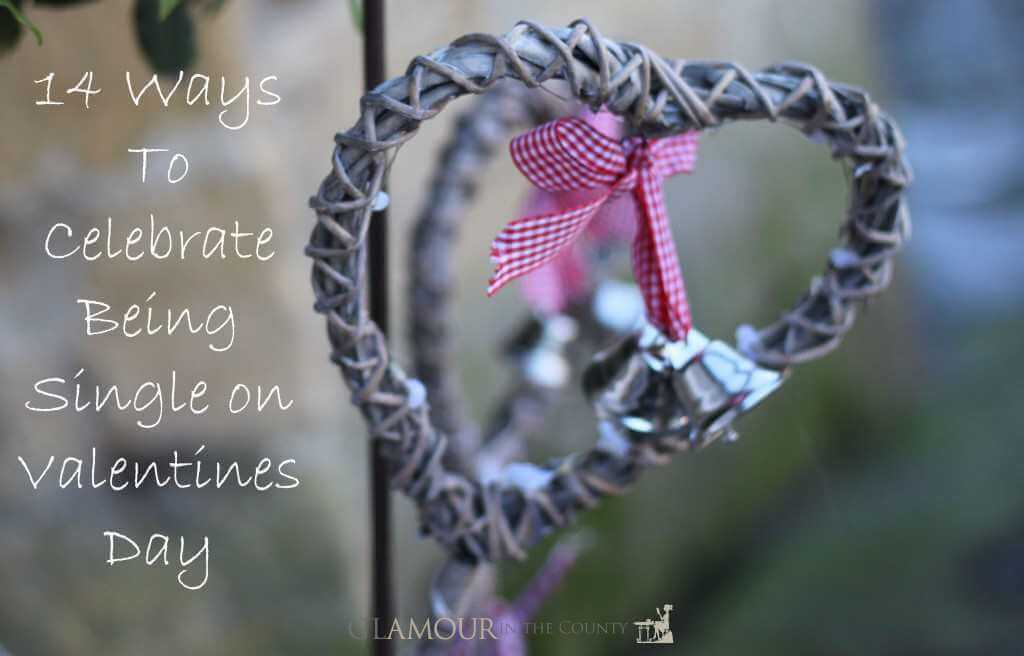 14 Ways to Celebrate Being Single on Valentines Day
Meet a friend for lunch

– Why not try out a new restaurant or go to a favourite one. Quite a few restaurants have great lunch time offers on their a la carte menus.  Food, friends and bubbles are a great combination.

Throw a singles dinner party

–  Nowadays there aren't many excuses to get dressed up.  Think of a theme and ask your friends to dress up and come prepared for a formal dinner party.

Treat yourself to an indulgent spa day –

Nothing beats feeling pampered. Book yourself in for a few treatments and wait for the relaxation to set in.

Buy yourself champagne and chocolates –

You deserve to have a treat. Buy the best champagne you can and your favourite chocolates and take time to enjoy them watching a movie or reading.

Treat yourself to a new outfit –

Closet confidential. If you feel good in your clothes it shows, so treat yourself to an item to add to your capusule wardrobe or for an event you have coming up.

Have a movie day watching all your favourite movies –

Put on your favourite lounge wear. Grab the essentials for a day curled up on the sofa and switch all devices off.

Cook brunch and enjoy a lazy morning –

Slow down. Cook a brunch breakfast that will see you through to the evening. Try a new recipe and take time to savour it.

Spend the whole day reading a book –

Choose your spot. Whether sofa, armchair or bed, turn your devices of and spend the day lost in literature.

Buy your favourite flowers –

Don't just buy one bunch. Fill vases and place them around your home.

Learn to cook a new dish –

 Experiment with flavours. Whether it's a dish you tried in a restaurant or came across in a cook book, take the whole afternoon and try to recreate it.

Book a trip –

Take time to explore. Whether a day trip, weekend away or longer, book something to look forward to.

Write your bucket list –

 Write things down. Whether there are 3 or 20 things you'd like to do set a target as to when you would like to achieve them by.

Have a home pamper session –

Set aside time to relax. Use your best products and give yourself a home facial, followed by essential oil bath and manicure/ pedicure.

Send a thank you card – 

To your fabulous girlfriends.  Thank them for their support and friendship and being part of your life.
However you choose to spend February 14th don't let not being in a relationship define your life.   Be thankful for the people in your life that you love and who love you, and take this time to design the life you want.