Any preconceptions I had of Newcastle upon Tyne were instantly blown away having spent a weekend in the city.  I made the journey North to attend a conference but also took the opportunity to explore the city.
I arrived on Friday afternoon to bright blue skies and a warm welcome.  I was staying in Gateshead Quays which is by the iconic Millennium Bridge, Tyne Bridge, Baltic Centre for Contemporary Arts and The Sage.
As I explored what struck me most was the architecture of the historic buildings.  But also how the new Gateshead Quays development compliments these.  Just as in London, here too, you have to look up to discover the rich history.  As I walked over the Millennium Bridge and along the South Shore the number of old buildings increased.  When I got to Gateshead Old Town Hall and made my way along Greys Street the view was not one I had expected to see. It is not at all what I had imagined Newcastle to be like.  I was pleasantly surprised.  At every turn there was something to be amazed by.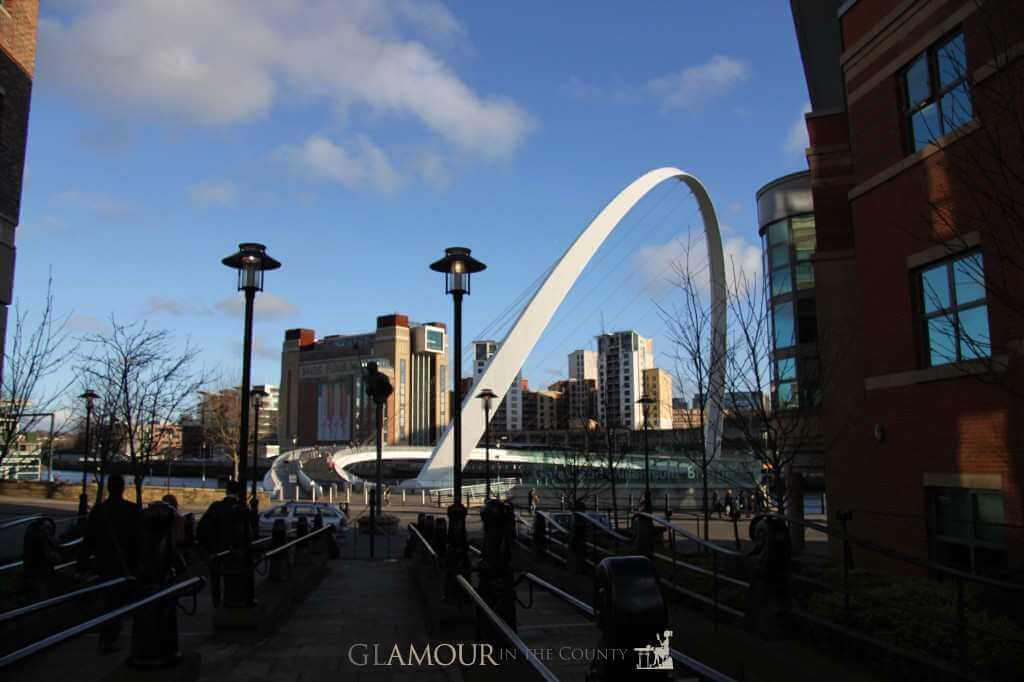 The position of this restaurant, sitting under the Tyne Bridge, instantly reminded me of New York.
On Sunday morning the weather had changed to grey skies, but it didn't dampen my new found enthusiasm for Newscatle upon Tyne. I spent time delving deeper into the city's rich history. Over the course of the weekend I covered quite a few miles and managed to see a lot of the key sights.  It's very easy to get around, the city, whether on foot, bus or metro.  If you are walking though, just to let you know, Newcastle is hilly and has a lot of steps but worth it for the views.
Having spent 48 hours in Newcastle I had started to feel at home.  I'd happily make a return visit to explore more of the architecture and enjoy a few of the restaurants and cafes that I passed.  I have to say everyone I met was extremely helpful and were genuinely happy friendly people.  You'd be forgiven for thinking they might have all been on a training course with the Newcastle tourist board. But I am reliably informed that is just how people are. Just a shame other cities don't follow their lead.
If you've visited Newcastle upon Tyne, what did you like about it?