I'd never had a pet, as a child it wasn't something I ever yearned for, but now I know the difference it can make, I'm not sure I would be without one now. Let me explain.
Diego also known as Mr D/ Sweet Pea/ Munchkin/ DD and Chicken entered my world two and a half years ago, the exact same time that my husband did. I admit I did find it strange that a single man had a cat but I did not let that cloud my judgement on him (good job really!).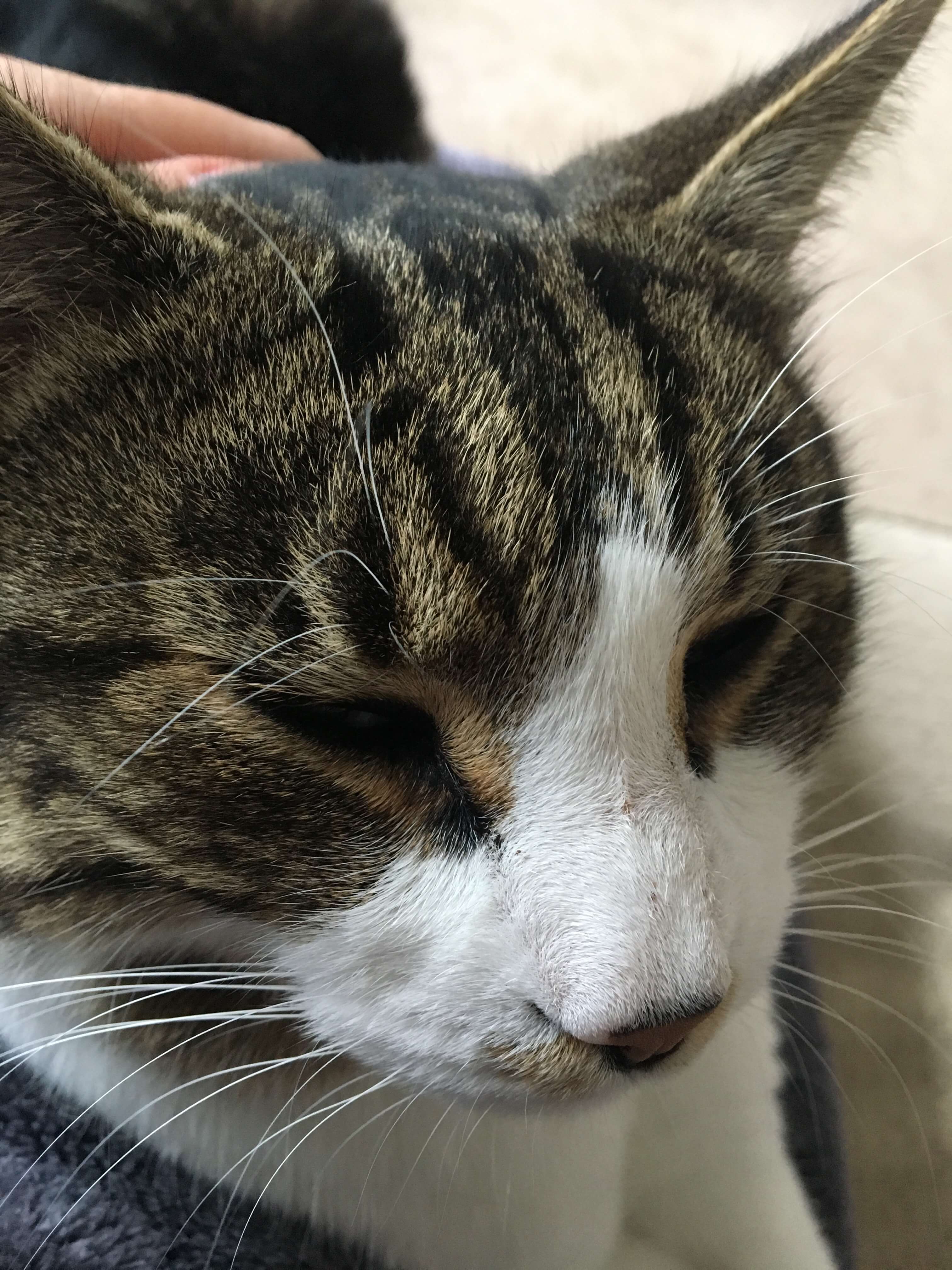 I remember our first bonding session. Whilst we were living in two separate homes I popped by to feed Mr D and he wanted some fuss. He must have had a busy time exploring the neighbourhood because I ended up cosied up with him on my lap for an hour.
When we moved in together he made the journey in the dreaded cat box and tentatively started exploring his new neighbourhood. Thankfully he settled in well. He has all the neighbours wrapped round his paw, all the ladies adore him. He is often asserting his dominance and has the war wounds to show for it.
If there was ever a kitty who lived by the saying 'curiosity killed the cat' it's Mr D! If he hasn't been in a cupboard, draw or even a shelf he can't stop himself from exploring. Also if you leave a cardboard box lying around he will be straight in there to make it is own!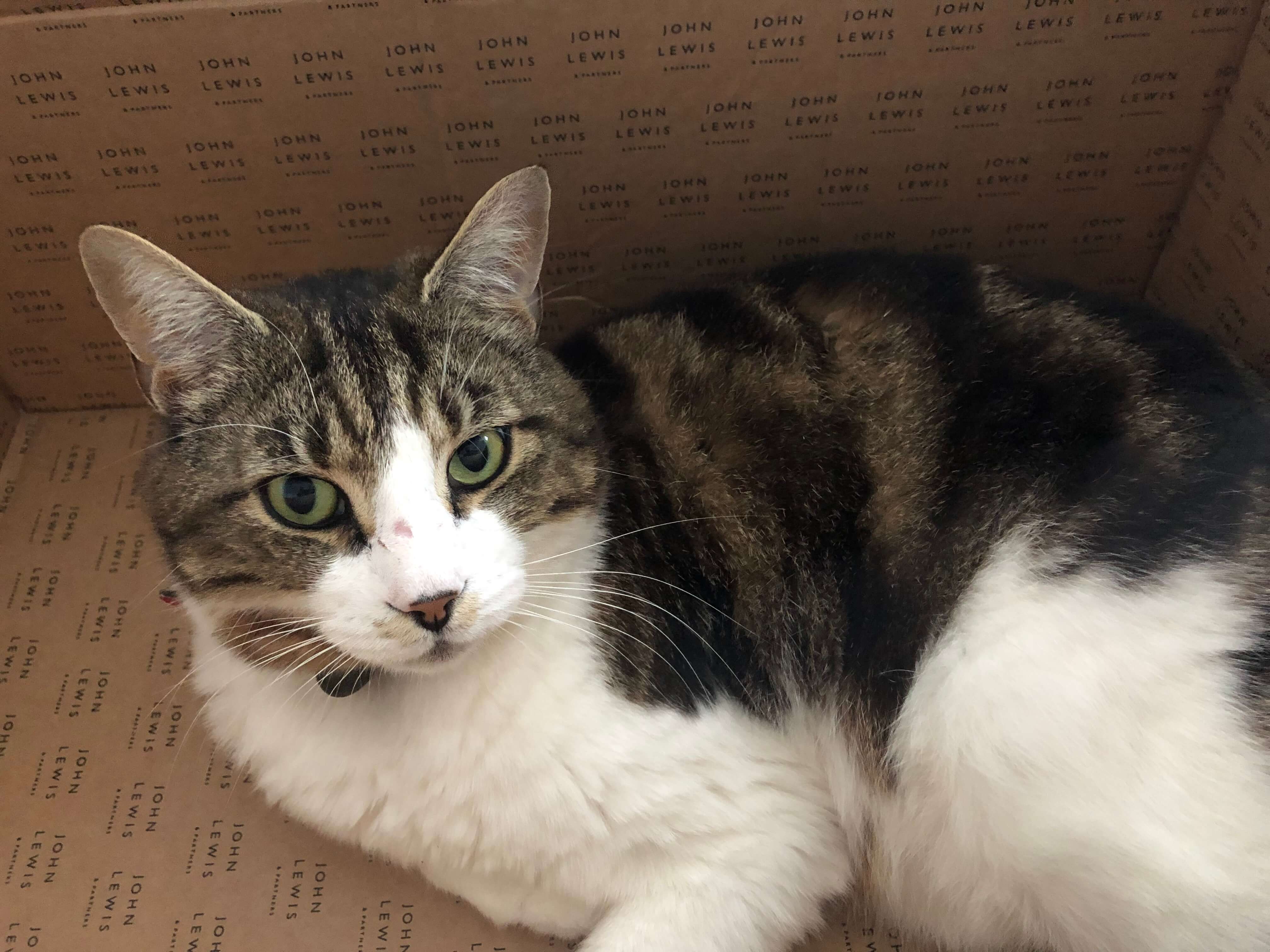 I've grown to love our snuggles, after a long day at work or on a weekend morning I find it therapeutic to sit and stroke him while he laps up the attention. We have our own little morning routine which I wouldn't be without now. I also talk to him and have conversations (is it just me whose does this with their pet?), to which my husband either says 'he's not going to reply' or 'you'd be shocked if he did reply'! I've learnt to know when he might start to play bite and I tell him he's a naughty kitty when he brings us 'presents'.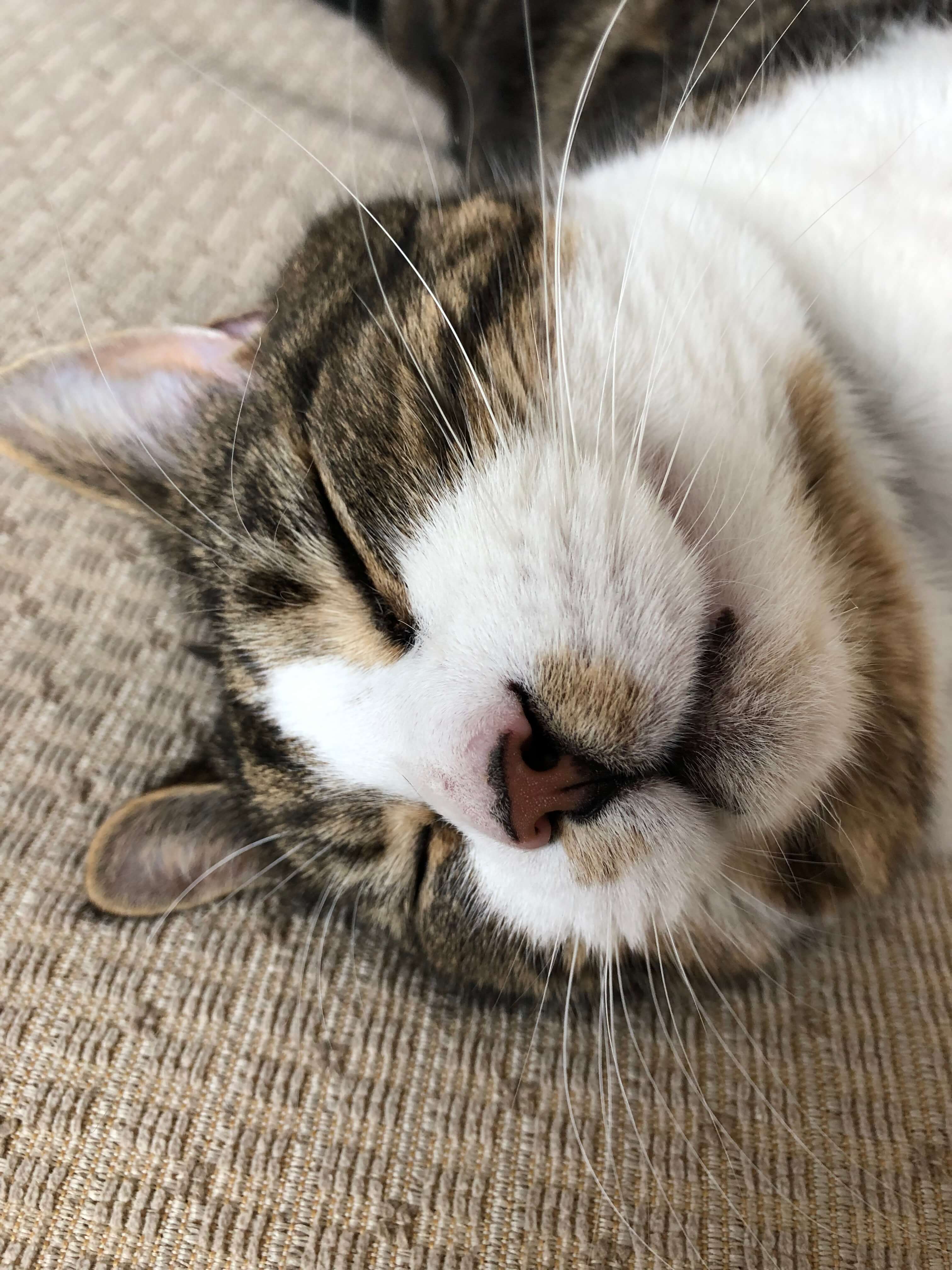 Mr D has changed my world and I wouldn't be without him now. The day he and my husband moved in is one of the best.