After reminiscing about Paris, again recently, I remembered I haven't told you about the most delightful boutique hotel that we stayed in.  Our criteria for our stay, in Paris, was a central hotel that was either modern or had Parisian chic.  After a little online searching I came across the perfect independent boutique Parisian hotel, located yards from the Arc de Triomphe, called the Hotel Riviera Elysees.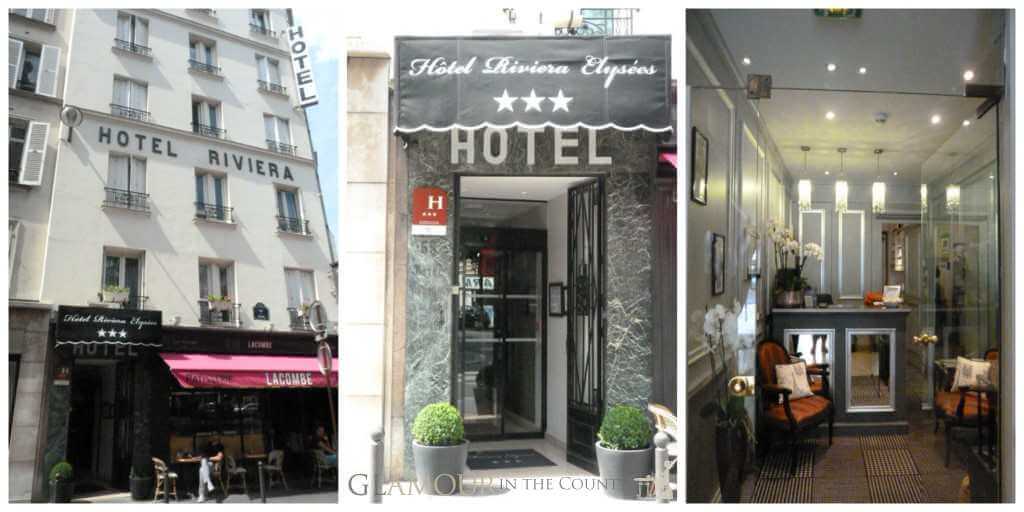 We were warmly greeted by the owner when we arrived and this wonderful service continued throughout our stay. From checking the location of something to returning from sight seeing, whoever was at the reception desk was always polite, friendly and helpful.  We loved the interior decor of the lobby and it was this style that carried on through the whole of the hotel.  I loved the old fashioned elevator, with its sliding door and room for just one person and a suitcase.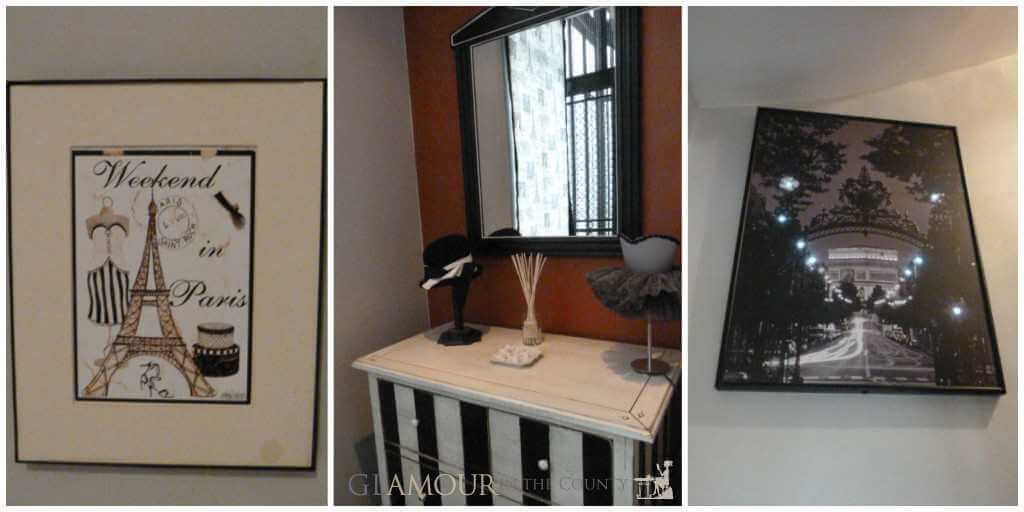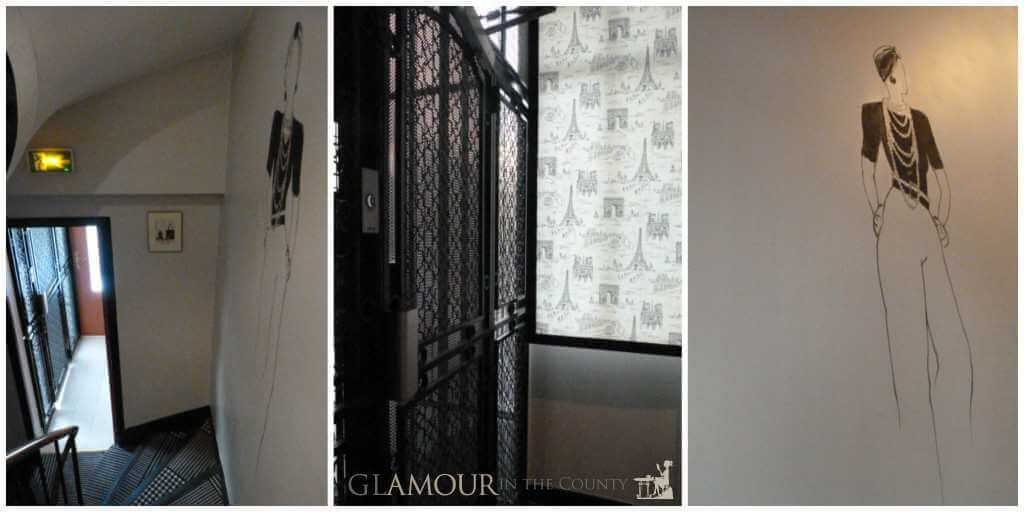 The Parisian chic continues in the bedrooms.  If reminded me a little of my bedroom decor as home where I have tried to emulate the Parisian style. With crystal light fittings, opulent colours, silk, satin and velvet textures. The rooms were a decent size for a central Paris hotel. With a very spacious bathroom and a dressing area within the bedroom it was easily big enough for the two of us not to be in each others way. The room we had was a triple, with three people it might feel small, but I'm sure you'd work out a system for not getting in the way of each other.  I don't know whether it was the amount of walking we did, but I had the best nights sleep.
Best of all we had a Juliette balcony and I couldn't have been happier.  Whenever we were in our room we had the windows open taking in the sights and sounds of Paris.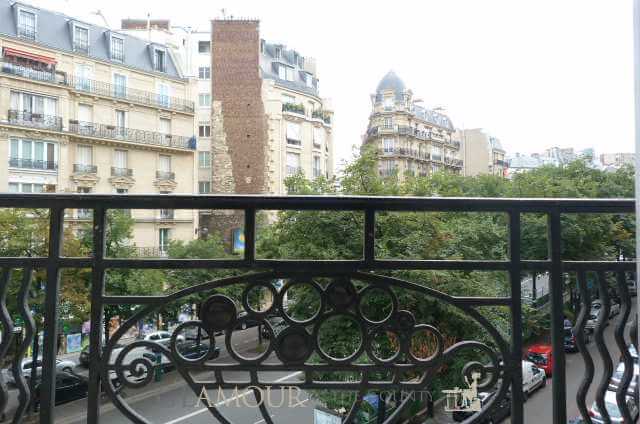 I was even inspired by the black and white drawings in our room and in the stairways.  I found five that I liked from a street trader, by the River Seine, and so brought a little bit of Paris back with me.  I'm still trying to find the prefect size black frames, when I have I'll show them to you.
Before I booked the hotel I did read the reviews.  All the reviews were consistent and, having stayed at the Hotel Riviera Elysees, I agree with the positive comments but dispute the negative ones. We both agreed that we would definitely stay in this hotel again on a trip to Paris.  It was perfectly located, provided the most warm, friendly and efficient service, and best of all it is an independent.
Paris….je t'aime!